Accident Risks And Tennessee Speeding Trucks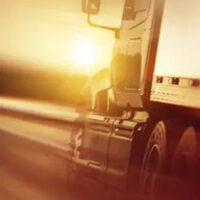 Whether a truck operator is in a hurry to deliver cargo or is trying to make up time after a delivery, commercial trucks traveling at high speeds are a risk to themselves and others on Tennessee roads and highways. Speeding is hazardous and can result in high speed accidents, which can be devastating events.
If you were involved in a speeding truck accident, you may be coping with medical fees, property replacement expenses, and income loss. It is common for commercial trucking companies to have their own legal teams on staff, it is possible they will attempt to convince you to agree to a settlement amount that is lower than what you would be able to secure with the help of a Nashville personal injury lawyer.
Weather Conditions and Speed
There are set speed limits for cars and trucks but the legal top speeds vary a bit from state to state. According to the U.S. Department of Transportation Federal Highway Administration, the max speed on Tennessee interstates is the same for both cars and trucks. It is set at 70 miles per hour. That said, if weather conditions are poor drivers need to adjust their speeds accordingly. It is not appropriate or safe to be traveling at a max speed in the middle of a storm.
Because speeding elevates road accident risks, it is a form of aggressive driving. Driving aggressively means a truck operator could lose control of their cab or rig, leading to collisions with other vehicles, buildings, traffic signs, and more.
Aggressive driving behaviors include any or all of the following:
Traveling at excessive speeds
Passing or changing lanes recklessly
Not adjusting to adverse weather conditions
Flashing lights or laying on horn
Yelling at other drivers or gesturing obscenely
Accidents with large vehicles, such as commercial trucks, can lead to high expenses. Trucking companies analyze accident expenses on an ongoing basis and have legal expertise on hand to help them should a crash occur. Determining who was negligent is a first step. A truck accident could be due to operator error, faulty machinery, or a company representative failing to maintain their fleet safely. Once your attorney discovers who is at fault, a claim or case can proceed.
Speak to an Experienced TN Truck Accident Attorney
When you connect with a Nashville personal injury lawyer, you will learn about the possibility of damage recovery and the value of your claim. Typically competition for medical expenses, hospital procedures, and loss of income is eligible for recovery.
Do you need legal guidance as you navigate a personal injury claim following a TN truck accident? If another was negligent, you have a right to damage recovery. Reach out and discuss the details of your crash injuries with the skilled Nashville personal injury lawyers at Calhoun Law, PLC to learn about next steps. Our attorneys will fight for a full and fair compensation settlement whether the accident was minor or severe. Contact us today for a free and confidential consultation today.
Source:
ops.fhwa.dot.gov/freight/freight_analysis/nat_freight_stats/docs/11factsfigures/table3_11.htm