Accidents In Tennessee Vacation Rentals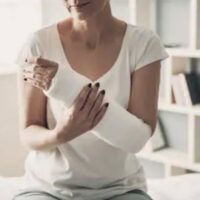 Cabins, houses, and apartments are a popular alternative to hotels for individuals who want to rent larger spaces when they are on vacation. Airbnb, VRBO, and other vacation rental platforms have grown more popular as individuals, couples, and families opt for vacation destinations where they can enjoy an entire home with a kitchen, games, books, and more.
But just as accidents can happen when you are at home, injuries at Tennessee vacation rentals can also occur. Rental properties must be safe for use and if they aren't, the owners or management company could be held liable. If you or someone in your vacation group was injured at a vacation rental, contact a Nashville personal injury lawyer who has experience in premise liability cases. Recovering damages connected to a rental cabin injury or vacation home accident may be necessary to assist you in moving past the injurious event.
Holding Parties Accountable for Duty to Protect
When an owner makes the decision to rent out their home or investment property, they are taking on the responsibility of providing a safe space for others to gather. This means they have a responsibility to keep the property maintained and repair any dangers they discover right away. If a repair can not be made immediately, anyone using the property should be notified of the danger. So, for example, if an appliance is broken, it should be repaired or replaced. If that is not possible, the owner should alert any potential renters of the issue and inform them that it is not safe to use the appliance.
If a person is injured and there is proof that the owner or management did not take the necessary steps to provide a safe environment, created an unsafe condition, used faulty construction, or furnished the space in an unsafe manner, damage recovery is possible.
Determining Which Insurance Policy Will Cover Damages
Another issue a Nashville personal injury lawyer can help with is determining which insurance policy will pay financial damages and then negotiating with that insurance company for a higher settlement amount.
When you book a vacation property through an online platform, each business may handle insurance in their own way. For instance, Airbnb property hosts are provided with insurance choices. The property owner can choose to opt in to the company insurance or they can carry their own personal coverage. Because of this, sometimes it is good to look into how insurance is handled before you book online. But, of course, there are many times when accidents happen and insurance isn't even considered until compensation is needed.
Were you hurt in a Tennessee rental property that wasn't safely maintained? To determine if the property host could be held accountable, discuss the details of your situation with the skilled Nashville personal injury lawyers at Calhoun Law, PLC. When negligence can be proven, a full and fair financial settlement could follow. This is true whether the accident injury was minor or severe. Reach out today and schedule a free and confidential consultation.