Apartment Leases And Premises Liability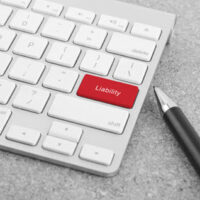 When people sign an apartment lease, they are often optimistic. After all, they wouldn't be agreeing to the terms of the lease if they did not want to call the apartment home. A lease is a legally binding agreement that states how long the tenant will be renting the apartment and how much they will be paying to the landlord each month. Additionally, there is information about pets, security deposits, utilities, and who is responsible for property maintenance.
Unfortunately, not all landlords keep up their end of the bargain when it comes to upkeep a property. If you were injured on the grounds of your rental property or within your rental unit because the landlord did not maintain a reasonably safe environment, compensation could be in reach. Bring the facts of your case and your apartment lease to the attention of a Nashville personal injury lawyer.
Did the Landlord Know About the Unsafe Conditions?
While premise liability differs a bit from state to state, in Tennessee, it must be proven that the landlord being accused of negligence knew about the risk, or reasonably should have been aware of the danger, at the time of the lease signing. This means that if the dangerous condition inside the rental unit develops after the tenant moves in, it may not be the responsibility of the landlord.
Of course, each situation is unique and needs to be reviewed individually. For instance if you were hurt in your apartment because of an injury you sustained on your furniture, it is not the landlord's responsibility to pay your medical expenses. But if you were hurt in a common area that was poorly maintained or inadequately lit, you may have a claim. Come claims are complicated by assumptions about what is a private or communal space, this can be true of a walkway that leads to a door that is only accessed by the tenant, for instance.
Have You Considered that the Landlord Has Their Own Attorney?
Before you move forward with a premise liability claim, talk to a Nashville personal injury lawyer. Many Tennessee landlords have lawyers, you want to be sure you have the documentation you need for a strong claim. Make an appointment with a lawyer and keep a diary log of all the communication you have had with your landlord about the issue. Also, have your injury assessed by a medical professional and take pictures of the accident site and your injuries.
Could you use financial recovery after being injured because a landlord failed to fix an accident risk? After an injury on a property that was poorly maintained, high medical fees and lost wages are possible. For legal support, speak to the Nashville personal injury lawyers at Calhoun Law, PLC. Skilled attorneys can evaluate your claim and determine if more evidence needs to be gathered in order to secure the objective you are seeking. To learn more about what options for monetary recovery are available to you, contact us today and schedule a free consultation.