Are Injuries From Slips And Trips The Same?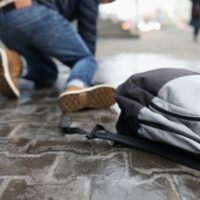 There are differences between how slip injuries and fall injuries are sustained, which can lead to different diagnosis and a range of recovery plans, depending on the severity of the injury. For example, a slip injury happens when an individual loses their footing and a trip injury occurs when an object or obstacle results in the person tripping on or over the hazard.
After an injury from a slip, trip, or fall, you may gather a range of medical bills. And if your recovery requires you to take time off of work, you could be facing a mountain of bills and no income, leading to additional stress at the precise time in your life when you need to be focusing on relaxing and healing. Speaking to a Nashville personal injury lawyer will introduce you to financial recovery options. And if you choose to hire the attorney, they can get to work securing your monetary settlement right away.
Slips, Trips, and Property Owner Responsibilities
If you slipped in a Nashville business, the owner could be held accountable if the injury to your neck, back, spine, or other area of your body was due to their failure to maintain a reasonably safe space for public use. This could be true if you slipped because a floor was wet, such as a mopped floor that was not blocked off or drink and food messes that should have been cleaned up promptly but were ignored.
Trip injuries occur when one part of the body stops because of an obstacle while the rest of the body moves forward. Broken bones, torn ligaments, sprains, and strains are common after an aggressive trip and fall. These injuries sometimes happen at businesses with ripped carpeting, cracked pavement, or chipped walkways, leading to trip dangers.
While it is true that accident risks are not noticed from time, maintaining a reasonably safe environment is the responsibility of a property owner. Both indoor spaces where people gather and outdoor spaces, such as parking lots and decks, need to be properly maintained. If there is evidence they were not, maybe a witness who can provide a statement about a trip hazard being an issue that had been complained about by multiple people for months, compensation is likely.
An Attorney Can Maximize Compensation Amounts
Experienced Tennessee personal injury attorneys know how to build a strong claim, through compiling injury expenses and working with medical professionals and accountants to calculate the full extent of your injury losses. Meeting with a Nashville personal injury lawyer could be the difference between a claim denial and a maximum recovery amount.
Do you want to hold a Tennessee business owner accountable for the expenses you have incurred due to a slip or trip on their poorly-maintained property? The skilled Nashville personal injury lawyers at Calhoun Law, PLC are well versed in Tennessee law and can guide you through the settlement process and ensure you are being treated fairly throughout your recovery case.  Contact us today and schedule a free and confidential consultation.