Bicycle Accidents Injuries And Financial Recovery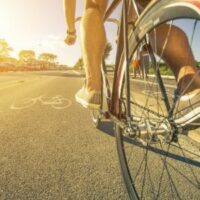 Riding a bicycle is a fun way to get out and enjoy the mild Tennessee weather and take in the sites of Nashville. Additionally, you will be getting exercise, saving money by not buying gas and reducing your personal carbon footprint. There are many pros to bike riding, but the reality is serious injuries are also possible when a bicyclist is involved in a vehicular collision.
If you were injured by a negligent motorist when biking, connect with a Nashville personal injury lawyer to begin your path to a full and fair financial settlement. Do all you can to stay safe, and if an accident does occur, protect your rights with legal representation.
Medical Fees, Lost Income, and More
If you sustained a bike injury because of a reckless driver, you may be able to access financial damages in one or all of the following areas of recovery:
Medical expenses. It is possible you are already receiving high medical bills and know that more are coming. Bills for emergency care, hospital stays, surgeries, physical therapy, and rehabilitation can add up to a sum that is too high for families to afford, even after their health insurance has covered the percentage or portion they are responsible for.
Lost wages. When injury recovery requires time off of work, accident victims are overwhelmed by the combination of decreased earnings and mounting expenses. There are even examples of individuals who had to change their career path or were unable to secure a pay raise due to their bike injuries.
Emotional distress. While pain and suffering does not have a tangible bill attached to it, there are ways to access compensation. This could be helpful in allowing access to high-quality mental health care and other sources of support.
Tennessee Road Rules Apply to Bicycles
Many people report feeling carefree on their bicycles. While this sense of freedom should be appreciated and enjoyed, it is still essential for individuals on their bikes to follow traffic rules to keep themselves and others they share the roads with as safe as possible. This means bikes need to completely stop at stop signs and red lights, just as motorists are required to do. Additionally, bicyclists need to yield to pedestrians and alert others to their turns with the use of hand signals.
After any accident, connecting with professionals who can assess your case is advised. This is true if you were hurt in a bike accident, car collision, or slip and fall event. Once a Nashville personal injury lawyer looks over the details of your situation, the two of you can discuss the worth of your claim and next steps.
Is it time for you to seek recovery after a bicycle accident injury? The qualified Nashville personal injury lawyers at Calhoun Law, PLC are available to review your case. With years of personal injury experience, our attorneys can share best practices with you and fight for a full and fair settlement package. Reach out today for a free and confidential consultation.