Body Recovered After Tennessee Boating Accident on Sunday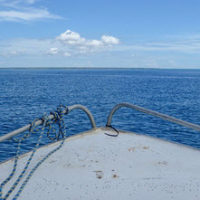 Officials say they have found the body of the man that went missing after a boating accident. He was on a large ski boat recently when it struck an object in Kentucky Lake. He was one of three people thrown into the water. The other two were able to be rescued. No one on board the boat was wearing a life jacket.
Boating accidents aren't uncommon in Tennessee. The most recent available statistics are from 2016 and show that 254,480 boats were registered. While the number of reportable accidents was only 132, the monetary damages that resulted from those accidents was an astounding $1,252,545. Most accidents occur when one vessel strikes another, and people fall overboard. There were 22 fatalities due to boating accidents in 2016. 
Common Causes of Boating Accidents 
The majority of boat accidents occur towards the end of the day or evening when boaters tend to be less attentive and engage in drinking and other types of substance abuse. The most common causes for boating accidents include, but are not limited to, the following:
Distracted Driving – If you've ever been on a boat you know there are plenty of things to distract the driver and people on board. Things such as adjusting the radio, texting, talking on the phone, watching a skier, and applying sunscreen are all common distractions.
Alcohol Use – The Centers for Disease Control and Prevention reports that one out of every five fatal boating accidents involve alcohol.
Faulty Equipment – Faulty equipment may be a result of poor maintenance or it could be a problem caused by poor manufacturing or design of the boat. Whatever the reason, faulty equipment is a common cause of tragedy on the water.
Fatigue – After a long day out on the water, people aboard a boat can be exhausted. Swimming and sunshine can really take a toll on us. A fatigued driver is never a safe driver.
Operator Error – Operating a boat requires special skills. They must take due care around swimmers, boaters, wildlife, jet skiers, and even water depth. There can be a lot to watch out for, and unfortunately, even a small error can lead to tragedy.

Seeking Damages After a Boating Accident 
If you or your loved one has suffered serious injuries or death due to a boating accident, you may be entitled to compensation for the injuries or loss. It is imperative that you contact a personal injury attorney to assist you. You may be able to settle out of court with the operator or owner of the boat, or the manufacturer of the defective part that caused the accident.
A skilled personal injury attorney will be able to review your case and get you compensation for your medical expenses and/or funeral costs, lost wages, pain and suffering, disability, and more.
Contact an Attorney Today 
The Nashville attorneys at Calhoun Law, PLC have years of experience dedicated to handling personal injury accidents both on land and in water. We will take the time to talk to you personally and help you determine what your legal options are. Contact us today to schedule a consultation and make sure that your rights are protected, and you get the compensation you deserve.
Resources:
tn.gov/content/dam/tn/twra/documents/boatstats2016.pdf
usnews.com/news/best-states/tennessee/articles/2018-08-14/crews-find-body-of-man-after-boating-accident