Bright Sun, Glare, And Car Collisions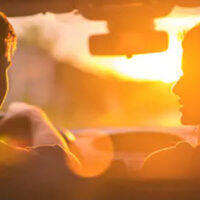 It is well understood that part of safe driving is clear vision. Obstructed sightlines and drivers with poor eyesight who are not wearing their corrective lenses can lead to collisions and accident injuries, but those aren't the only vision considerations. Glare from the sun can be very dangerous when it blinds drivers. Even a moment of a driver being unable to see because there is sun shining into their eyes can lead to a car crash.
Temporary sun blindness does not mean a Tennessee driver is free from responsibility. If you believe another driver was reckless, leading to your accident injury, and they are saying it is not their fault because the accident was due to sun glare, speak to a Nashville personal injury lawyer about compensation options.
Steps to Help Reduce Sun Glare Dangers
Because it is normal for Nashville drivers to encounter sun glare from time to time, it is important they take steps to prepare for the possibility.. It could save you from the stress, financial strain, and physical pain of a car collision.
Have polarized sunglasses in your vehicle. Because they are made to block reflected light, having a pair of polarized sunglasses available means you can quickly put them on, helping to cut down on glare if you are unexpectedly confronted with sun.
Slow down. Whenever there is an accident risk, it is in your best interests to slow down. Then, you have more time to react if a possible collision situation develops.
Give other cars space. Maintaining a safe distance from other cars and trucks can be a proactive way to avoid rear end crashes in periods of low visibility.
Care for your windshield. Clean your windshield, inside and out, regularly. Light glare can scatter when windows are dirty. Keeping paper towels and an extra container of washer fluid in your vehicle can be helpful if you need to wash your windshield away from home.
Change your path. If you regularly experience sun glare at a set time, say on your way to work, consider changing your route or leaving at a different time of day.
Making a few small shifts could keep you safe when unexpected glare occurs.
Exploring Damage After a Crash Caused by Glare
Before agreeing to a settlement offer or accepting an insurance adjuster's complete denial of your claim, share the details of the incident with a Nashville personal injury lawyer. You may have a path to monetary recovery even though the insurance adjuster is attempting to reduce or deny your claim. It is possible their resistance is based on a piece of documentation that can be contested.
Was sun glare what caused your accident injury? Before you make assumptions on if you can or can't access damage recovery, talk to the qualified Nashville personal injury lawyers at Calhoun Law, PLC. Accident expenses can be high when medical expenses, property repairs, and lost income are tallied, but skilled accident attorneys have the experience you need and will fight for a full and fair settlement package. Reach out today for a free and confidential consultation.