Can I File A Product Liability Lawsuit If I Was Injured By A Defective Product In Tennessee?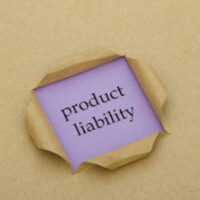 Manufacturers have a duty to ensure that their products are safe and fit for their designed purpose. When a product is dangerous or defective, and a consumer is injured while using it, the consumer may be able to file a product liability claim against the manufacturer.
In Tennessee, injured consumers can sue manufacturers and sellers of defective products to hold them responsible for the damages (Tennessee Code Annotated § 29-28-103).
If you have been injured by a defective product in Tennessee, contact a Nashville product liability lawyer to determine if you can sue the manufacturer and/or seller to recover damages.
How to Sue a Manufacturer for a Defective Product in Tennessee?
You cannot file a product liability lawsuit simply because you sustained injuries while using a product. All products must be used with caution and proper care. In fact, many products are inherently dangerous and are likely to cause injuries when used improperly.
For example, let's imagine that you sustain burn injuries while using a new tea kettle. While you are unlikely to hold the manufacturer liable for your injury if you burned yourself due to your carelessness, you can sue the manufacturer if the injury was caused by a design defect.
In order to sue a manufacturer for a defective product in Tennessee, you must show proof of the following:
The product was defectively manufactured, designed, or the defendant failed to provide adequate instructions or warning labels;
The defendant is responsible for the product in question; and
The defect or failure to warn caused your injury.
Since each case is unique, product liability claims are reviewed on a case-by-case basis. Whether or not you can sue a manufacturer or seller for your injury caused by a defective product depends on the circumstances of your case.
In most product liability cases, the plaintiff is required to gather compelling evidence to hold the manufacturer liable for their injury and damages. For this reason, it is vital to seek the legal counsel of an experienced product liability lawyer in Tennessee.
Time Limits to Bring a Product Liability Lawsuit in Tennessee
If you want to bring a product liability lawsuit against the manufacturer of a defective product, you need to keep in mind that there is a time limit for such lawsuits in Tennessee. The time limit is also known as the statute of limitations.
In most cases, plaintiffs in product liability lawsuits in Tennessee have six years to file a lawsuit against the manufacturer. However, while six years might seem like plenty of time, it is crucial to act quickly as soon as you suffer an injury because key evidence can be lost or tampered with over time.
What Damages Are Available in Tennessee Product Liability Claims?
When suing a negligent manufacturer or seller for your injury in a product liability lawsuit, you can hold them responsible for your damages and losses.
You are entitled to both economic and non-economic damages when suing for defective products in Tennessee. Depending on the severity of your injury and the facts surrounding your product liability claim, you may be able to seek the following damages:
Medical expenses (both past and future)
Property damage (if any of your belongings or property was damaged by a defective product)
Lost wages
Pain and suffering
Loss of enjoyment of life
Disfigurement
There may be many other types of damages available in your case. It is important to speak with a knowledgeable product liability attorney to maximize your recovery.
Contact our Nashville product liability lawyer at Calhoun Law, PLC, to discuss your case. Call 615-375-4773 today.