Can I Hold the Trucking Company Responsible for My Accident?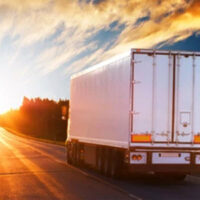 Trucks pose a serious danger to other motorists on our roads. Contrary to popular belief, the truck driver involved in an accident is not the only one who can be held responsible for the crash.
In many cases, victims can bring a personal injury lawsuit against the trucking company that employs the trucker. In fact, recovering damages from the truck driver and the trucking company can greatly improve your chances of receiving the compensation you deserve.
Truck accidents are usually devastating crashes that result in catastrophic injuries. For this reason, it is advisable to consult with an experienced attorney to help you determine liability in your truck accident case and pursue the compensation to which you are entitled.
Contact our Nashville truck accident lawyer at Calhoun Law, PLC, to determine if the trucking company bears responsibility for the crash.
What Are the Responsibilities of a Trucking Company?
Trucking companies have a lot of responsibilities, including:
Hiring qualified and competent truck drivers to transport items from point A to point B;
Conducting a criminal background check before hiring a driver;
Requiring drivers to go through a pre-employment drug screening test;
Hiring drivers with a safe driving record;
Ensuring that truckers have a valid commercial driver's license; and
Inspecting and maintaining all trucks in the fleet to ensure that each of them is in proper working condition.
Is the Truck Driver an Employee or Independent Contractor?
Whether or not you can hold the trucking company responsible for your truck accident in Tennessee depends on the driver's classification.
If the truck driver involved in the crash is classified as an employee of the trucking company, you could pursue a successful claim against both the driver and their company.
If the truck driver is classified as an independent contractor, however, you may not be able to hold the trucking company liable for the collision because independent contractors have more control over how and when they perform their functions.
Note: It is not uncommon for trucking companies to misclassify their truck drivers, which is why you should speak with a truck accident attorney.
When Can I Sue the Trucking Company?
You can pursue a lawsuit against the trucking company that operates the truck involved in your accident if you have extensive evidence to prove that the company was responsible for causing your collision.
For example, you may demonstrate evidence that the truck driver was not qualified or competent to do the job or prove that the company failed to maintain the vehicle in good working condition.
It is advisable to consult with a Nashville truck accident attorney to help you investigate your case and gather evidence to prove that the trucking company is liable for the accident.
You need a lawyer who understands how trucking companies work and knows how to hold them liable for truck accidents. At Calhoun Law, PLC, our skilled truck accident attorney Colin B. Calhoun has the skills and resources to investigate your claim and collect the necessary evidence to help you get the compensation you deserve. Call 615-375-4773 to discuss your situation.