Car Accidents and Child Injuries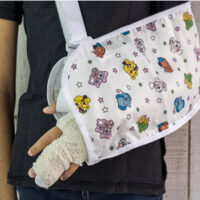 Infants or children less than 12 months old are found out to be most vulnerable to accidental death according to recent research and its findings. The three most common reasons that lead infants or children up to the age of 14 to death is suffocation, drowning, and transportation.
Did you know that children have the same rights as adults when it comes to seeking justice from the one responsible for their injuries or sudden death due to negligence on the part of their doctor, drivers, manufacturers, and others? They can claim their rightful compensation for their medical expenses, pain and suffering, and more. They are even entitled to compensation for their loss of future enjoyment of life.
Here is some of the general information you should know about childhood personal injuries and their accidental death.
Children and Wrongful Death or Injury Claims
The child will be considered the plaintiff in child injury cases and the parents or the guardian are the ones who file the case. A child's identity is usually protected in court filings.
Young children in such cases are refrained from presenting as a witness as they are maturely incapable of explaining the exact happening.
Things might be different when your child's injury is caused by another child. In such cases, Tennessee children below the age of seven are not considered capable of negligence, i.e. he/she is incapable of acting reasonably at the time of circumstance. The children aged between 7 to 13 fall under 'rebuttable presumption' of negligence, i.e. these children are also considered to be negligent unless someone (defendant) comes forward to prove it otherwise. Children between the ages of 14 and 18 also fall under being negligent, however, the defendant can come forward and prove and show through legal counsel that they are not.
If a child dies, his parents or guardians are still eligible to file for the child's wrongful death and claim for the damages on the child's behalf. Parents are treated as the beneficiaries for the compensation to be received in such circumstances.
Common Childhood Injuries
In addition to car accident injuries, children are more likely to suffer from other types of injuries as well, including these common injuries:
Brain injuries
Orthopedic injuries
Burns
Broken bones
Dog bites
Childhood injuries can lead to long-term consequences even later in life. If a child suffers from a broken bone, that limb may not grow properly. If they suffer brain damage, they may have permanent brain damage and be reliant on family for the duration of their life. It is important to remember these things when dealing with insurance companies who often encourage people to settle quickly and for much less compensation than their claim is actually worth.
Contact an Experienced Tennessee Personal Injury Attorney Today
If your child has been injured or suffered a wrongful death at the hands of a negligent person, whether it was a doctor, driver, healthcare professional, or someone else, contact the Nashville personal injury attorneys at Calhoun Law, PLC today to schedule a consultation.
Resource:
advance.lexis.com/documentpage/?pdmfid=1000516&crid=9c9e34b0-39ba-4688-bf74-a5943dec07b6&nodeid=ABDAALAAD&nodepath=%2FROOT%2FABD%2FABDAAL%2FABDAALAAD&level=3&haschildren=&populated=false&title=29-11-103.+Determination+of+proportionate+share+of+shared+liability.&config=025054JABlOTJjNmIyNi0wYjI0LTRjZGEtYWE5ZC0zNGFhOWNhMjFlNDgKAFBvZENhdGFsb2cDFQ14bX2GfyBTaI9WcPX5&pddocfullpath=%2Fshared%2Fdocument%2Fstatutes-legislation%2Furn%3AcontentItem%3A4X8J-6CY0-R03K-42FF-00008-00&ecomp=h3t7kkk&prid=5e6cfc85-8d56-4046-9aa5-f8fcf397b078
https://www.calhounlawtn.com/personal-injury-awards-and-taxes-what-you-need-to-know/