Compensation For A Tennessee Escalator Injury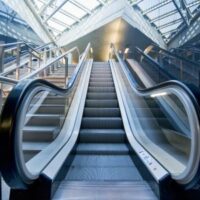 When navigating a multi-floor building, many prefer buildings with escalators and elevators. After all, they provide an efficient way to move between floors, and using them may be necessary for individuals who are physically unable to use stairways. But while moving staircases and elevators can be convenient, escalator accidents can result in injuries.
According to one report there are over 15,000 escalator injuries in the US each year. Some of them are due to poorly maintained escalators and others are attributed to a manufacturing malfunction. In some situations user error is to blame. If you or someone you care about was injured on an escalator, talk to a Nashville personal injury lawyer about compensatory damages.
Holding a Third Party Accountable
When you connect with an attorney, they will listen to your story and review the documentation you currently have in place. While some injuries are a direct result of an accident victim's actions, there are many other situations in which a third party can be held accountable. It is possible to receive damage recovery in these circumstances.
Common reasons for escalator accident injuries:
Manufacturing faults. If escalators or elevators are not manufactured correctly or if they are installed improperly, passenger injuries are possible.
Sandals and loose items. Sandals, extra-long pants, shoelaces, and other items can get stuck in the machinery of an escalator and lead to harm.
Maintenance failures. Machines that carry public passengers need to have regular inspections and maintenance. Poorly maintained escalators may start and stop abruptly, leading to injuries.
Once the details of your escalator injury are assessed, your attorney can determine who may be liable. For example, a property owner could have failed to follow the recommended maintenance schedule, or the manufacturer may have included a design flaw.
Emotional Distress and Financial Loss
Sustaining an injury is painful and the harm done can be extremely upsetting. Your daily life could be upset if you are required to take time off work to heal, and it can be frightening to not be earning an income while facing incoming medical bills.
After an injury in a public place, such as being hurt on an escalator, discuss the possibility of financial recovery with a Nashville personal injury lawyer. While a settlement can't turn back the clock and remove the injury from your life, it can alleviate your worries about current medical expenses and upcoming therapy fees. If you have already talked to the property owner or manager and they have denied responsibility, do not assume that is the end of the discussion. Talk to a lawyer to protect yourself.
Are you recovering from an injury sustained in a Tennessee shopping mall, hotel, or other public place? You need a legal expert on your side who can discuss compensatory damages with you and your family. To discuss the details of your situation, connect with the skilled Nashville personal injury lawyers at Calhoun Law, PLC. Our attorneys will fight for a full and fair compensation settlement whether the accident was minor or severe. Reach out today for a free and confidential consultation.