Dangers Of Nashville Travel During Rush Hours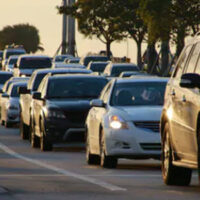 While Nashville is a bustling city with many cultural and business elements to enjoy, all of the growth in the city has resulted in increased traffic and congestion, particularly during rush hours. There are risks of traffic collisions during peak travel hours, accidents can occur quickly and without warning.
If you are injured in an accident during rush hour, it is essential to hire a Nashville personal injury lawyer to help you recover compensation for your injuries and other accident damages.
Aggressive, Impatient, and Distracted Drivers
The risks of rush hour travel in Nashville are not limited to car accidents. Pedestrian and bicycle accidents are also possible, as commuters rush to work or home. With the increased volume of traffic on the roads, drivers may become impatient or aggressive, leading to accidents that can result in severe harm.
One of the biggest dangers of rush hour travel is distracted driving. Drivers may be in a hurry to get to their destination, and in their rush they may make poor decisions. For instance, they may use their phone, eat, or engage in other distracting activities while behind the wheel.
Additionally, some drivers travel while impaired during rush hour as they are coming from happy hours, after-work drinks, or other social events. It is essential that everyone on the roads and highways are completely sober. Drivers under the influence of alcohol or drugs can cause impairment-related accidents.
Tips for Staying Safe
While you can't control the behavior of others, there are safe driving tips you can follow when traveling around Nashville during peak driving hours.
Plan your route ahead of time. Before leaving for your destination, take some time to plan your route. A GPS app can help you navigate the streets and find the best route to your destination.
Allow extra time. Because rush hour traffic can be unpredictable, it's a good idea to give yourself extra time, which will give you some breathing room if unexpected delays occur.
Avoid distractions. It's important to stay focused on the road at all times, especially during rush hour. Don't text, eat, adjust the radio, or participate in other distracted driving behaviors.
Maintain a safe following distance. In heavy traffic, it's important to maintain a safe following distance to allow for sudden stops or lane changes.
Use your turn signals. Always use your turn signals when changing lanes or making turns, even if you think no one is around you. This helps other drivers anticipate your actions and avoid collisions.
If you were injured in a Tennessee accident during rush hour, hire a talented Nashville personal injury lawyer who is familiar with local traffic laws and has experience handling rush hour accident claims and cases. A skilled legal team can gather evidence, and negotiate with insurance companies on your behalf.
Has a peak travel accident resulted in you receiving doctor bills and missing work? Discuss damage recovery options with the personal injury lawyers at Calhoun Law, PLC. Protect your rights and ensure that you receive the compensation you deserve. Contact us today and schedule a free consultation.