Different Types Of Birth Injuries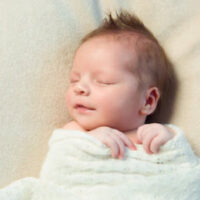 The birth of a child should be a time of complete joy, it is incredibly emotional and upsetting when there is an unexpected health issue for the baby, the mother, or both. Birth injuries can lead to lifelong health issues and high medical expenses. While legal action can't change what happened, there may be the possibility of accessing financial recovery to help pay for all of the support systems you and your family need to move forward.
Childbirth happens everyday and it is considered a common procedure in most hospitals, but it is not without risk. Sometimes injuries happen and nobody is at fault, but in other situations healthcare professionals do not perform their job as required leaving a child and their mother vulnerable to harm. To understand if damage recovery is an option for you and your family, connect with a Nashville personal injury lawyer.
Injuries that Have Led to Birth Claims
Just as people and families are unique, each birth claim has its own details to assess. A lawyer who is experienced in medical malpractice cases will listen to the facts of your situation and advise you on a strong path to resolution. The harm sustained could be one of the following.
Brain injuries – Lack of oxygen during the birthing process can result in complications and health issues for the child. This issue needs to be addressed immediately by medical staff.
Harm to bones – Because newborn are very fragile, fractures are possible during childbirth. Excessive force or inappropriate forcep use can lead to broken bones during delivery.
Birth mother injuries – During the birth process, the mother's health needs to be monitored carefully. If there is an issue, her care needs to be prioritized.
Nerve injuries – Nerve harm is possible when vacuum extractors are used incorrectly or other negligence occurs.
Medical records provided seasoned medical malpractice lawyers with the documentation they needed to assess a case.
A range of evidence will be assessed by your attorney during the exploratory process. For example, your legal team will examine facts about your healthcare before your delivery day, making sure you receive the care you should have throughout your pregnancy and delivery. This is an important part of the process as there may have been prenatal care negligence that contributed to the birth injury. In other situations the harm was directly due to carelessness during the birth process. Discuss the particulars of your case with a Nashville personal injury lawyer today.
Contact a Tennessee Birth Injury Lawyer
Is your family coping with the expenses and emotional distress of a birth injury? When there is harm due to hospital miscommunication or the mother's health was not being monitored efficiently, talk through the details of your experience with the skilled Nashville personal injury lawyers at Calhoun Law, PLC. We will fight for a full and fair amount so you can have access to all of the best, specialized medical care you and your loved ones require. Contact us today for a no-cost, confidential consultation.