Dog Bite Injuries And Medical Expenses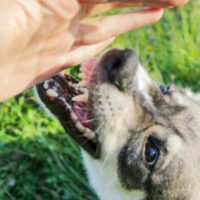 Having pets is common, in Tennessee and throughout the country. Animals, such as dogs and cats, can be furry members of a family household. But if dogs are not trained properly, they may attack strangers, and dog bites can lead to the need for medical care. For example, the Center for Disease Control and Prevention reports that 1 in 5 dog bite victims will require medical care, which can lead to high expenses.
If you are unsure how to pay the bills for your dog bite injury, talk to a Nashville personal injury lawyer about how to secure the compensation you need to move past the upsetting event.
Abrasions, Fractures, and Scars
To determine the worth of your claim, a personal injury attorney will look over the details of the animal attack and the medical expenses that have followed. Naturally, the level of compensation will be directly related to the healthcare fees, so injuries that are more severe will lead to higher settlement amounts.
Some possible dog bite injury diagnosis:
Abrasions and rashes
Bacterial infections
Broken bones
Lacerations and punctures
Nerve damage
Torn ligaments
Long-term damage and scars
A range of harm is possible, including rabies in rare cases. While a rabies infection is unlikely, it is essential it is treated immediately. Transmitted by saliva, rabies can be fatal. After any animal attack, seeking medical care is important to your health now and into the future.
What to Do After a TN Animal Attack
Things to do after an animal attack start with seeking medical care. You will want a doctor to assess your injuries so you can heal properly. Additionally, seeking medical care will support your injury claim should you seek compensation later. It is also advisable to file a police report and gather witness statements, if possible. Gathering evidence could also include taking pictures of your injury and where the attack occurred. And talking to a lawyer will inform you of how to protect yourself should insurance negotiations begin, your attorney can talk to an animal owner's insurance company on your behalf.
It is common for the settlement amount to come from the insurance company, so do not put off seeking compensation because you believe the person who owns the animal can't afford it. You need to care for yourself, access the funds you need through a homeowners insurance claim or business liability insurance claim.
When an experienced Nashville personal injury lawyer looks over your situation, they will be able to determine liability. It is unusual for dog bite cases to go to trial, they are often settled through an insurance company negotiating with a personal injury lawyer.
Has a Tennessee dog bite injury resulted in you experiencing high fees and ongoing pain? Connect with the qualified Nashville personal injury lawyers at Calhoun Law, PLC to learn about compensation options. Our seasoned attorneys will fight for your rights each step of the way while you focus on your own personal recovery. Contact us today and schedule a free consultation.
Source:
cdc.gov/features/dog-bite-prevention/index.html