Eggs Could Be the Source of Multi-State Salmonella Outbreak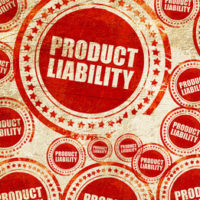 A farm in Alabama recalled its eggs after they were linked to a salmonella outbreak by the Centers for Disease Control and Prevention. According to the CDC, Gravel Ridge Farms' eggs could be contaminated and the source of a multi-state salmonella outbreak.
The Cullman, Alabama, farm recalled cardboard packages of eggs containing one dozen and one-and-a-half dozen eggs. The eggs were sold to restaurants and stores in Tennessee, Alabama, and Georgia. The CDC says that anyone who bought the eggs should throw them away or return them to the store.
Liability in Foodborne Illnesses 
When someone gets sick from eating contaminated food, there can be many potential defendants to the case. It could be the individual or company anywhere in the distribution chain of the unsafe or recalled drink or food product. Claims against the defendant could include claims of negligence, breach of warranty, breach of contract, or statutes that impose liability for dangerous or defective products. Defendants to the claim may include, but aren't limited to, any of the following parties:
Companies or individuals whose negligence resulted in beef, chicken, pork, turkey, or other meat products to become contaminated through the process of slaughtering, packaging, or handling the meat product.
Corporations or individual farmers who negligently allowed or caused raw vegetables, fruit, or other produce to be contaminated during the harvest, growth, storage, transport, or packaging.
Food or beverage companies who were negligent in mass production of ready-to-eat, prepared, canned, bottled, sealed, or packaged drink or food products.
Distributors and trucking companies who failed to safely refrigerate, store, and transport foods or beverages.
Retail stores that failed to remove food from their shelves in a timely manner to prevent the sale of any beverage or food in which they knew was unsafe, contaminated, adulterated, or part of a recall.
Restaurant or concession owners, caterers, etc. who failed to properly inspect, store, or refrigerate raw food or who failed to properly handle, prepare, and cook foods that they served to a customer.
Employers of people that are known to be infected with communicable diseases who prepared and handled beverages and food and transmitted the infection to people who consumed the food or beverage.
Homeowners or event hosts who provide their guests with undercooked, contaminated, negligently prepared, or other unsafe food.
Legal Options If You Have Suffered Illness and Injury Due to Food 
It's easy to see that there are plenty of people who can be held responsible if you or a loved one has become ill or injured due to unsafe food. Whether that food was contaminated in some way with a bacteria, or included a foreign object, you may be entitled to compensation for your injury or illness.
That's where an experienced personal injury attorney comes in. They can review your case and determine if you may be entitled to receive compensation. The Nashville attorneys at Calhoun Law, PLC have years of experience making sure that their clients' rights are protected. Contact us today to schedule a consultation.
Resource:
usatoday.com/story/money/nation-now/2018/09/11/egg-recall-alabama-georgia-tennessee-salmonella/1264448002/