Fault and Securing Damages for Car Accident Losses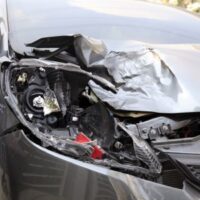 Car accidents can be incredibly distressing, leaving victims with physical injuries, emotional trauma, and significant financial losses. When you discuss your situation with a Nashville personal injury lawyer, they can walk you through what options you have for securing the financial recovery you need. And if you will be filing a claim in Nashville, your attorney will share with you the elements needed to build a strong case so you can receive the compensation you deserve.
Key Components In Determining Fault
Gathering evidence at the accident scene is crucial to determining fault. For example, ideally there will be photos taken so the positions of the vehicles, road conditions, traffic signs, and visible injuries.
Additionally, it is common for law enforcement to respond to a scene and create an official police report that will help to establish fault. The report will include accident details, witness statements, and the officer's assessment of fault, all of which can serve as essential evidence.
Once a personal injury attorney analyzes the information you have (such as photos you took at the scene) and data from police (such as a police report), they can combine this documentation with their thorough knowledge of Tennessee traffic laws to inform their decision about filing an insurance claim or moving forward with legal action. And in complex cases where fault is disputed, legal professionals have connections with accident reconstruction experts who can use their expertise to analyze the evidence, to establish fault more accurately.
Notifying the Insurance Company and Preserving Evidence
If you have yet to see a doctor and have your health assessed, once you hire an attorney they will likely encourage you to seek medical attention, even if you do not believe your injuries are severe. Prompt medical evaluation creates a medical record that links injuries experienced to the accident itself, which is vital for the claims process.
Letting an insurance company know about the accident is also important, but when you share information you want to stick to the facts, avoiding admitting fault or providing a detailed statement. Instead, tell the insurance adjuster to talk to your attorney. Because even if you talk to an insurance adjuster and believe they are nice and trying to help you, you need to keep in mind that it is common for insurance companies to minimize payouts. They do this not to personally punish you, but to protect the bottom line of the business.
Nashville personal injury lawyers know how to use the evidence you've gathered and the data they have garnered to determine fault. Then they will advocate for fair compensation for your injuries and losses, and they can negotiate with insurance adjusters on your behalf.
Did an insurance adjuster suggest you were at fault for a Tennessee accident injury? Connect with the Nashville personal injury lawyers at Calhoun Law, PLC to protect your rights. Every case is unique, so personalized attention and tailored strategies are essential to achieve the best outcome. Contact us today and schedule a free consultation.