Five Reasons to Hire a Nashville Personal Injury Lawyer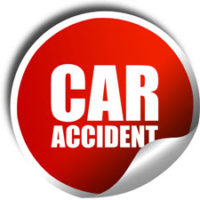 If you or a loved one was injured in a car accident, you may be debating whether to call a Nashville car accident lawyer. This is understandable. Getting into a serious wreck is not an everyday occurrence and you want to make sure you are making the best decision possible. Here are five reasons why you should retain the services of an experienced personal injury lawyer: 
Reason No. 1 – Experienced and Objective Advice on the Viability of Your Potential Claim
Personal injury lawyers focus exclusively on representing injured individuals. They have seen many of the tricks and tactics used by auto insurance companies and their defense lawyers. You should take advantage of this experience and have someone on your side advising you on the best course forward. 
Reason No. 2 – Lawyers Investigative Your Accident to Build Your Case
Major auto accidents could potentially involve multiple vehicles (which thereby means multiple insurance carriers) and contested liability. Even a typical fender-bender could be contested, which means the driver that hits you is refusing to take responsibility for the collision. This is where an lawyer's investigative team can be invaluable. Many lawyers retain the services of retired police officers and other individuals who have experience in accident reconstruction. A thorough investigation of the accident can bring clarity to issues surrounding liability. 
Reason No. 3 – Do You Really Want to Haggle with an Auto Insurance Adjuster?
Shortly after a serious car accident, you will likely be inundated with requests for paperwork from your auto insurance company, along with the other driver's auto insurance company. This can be quite overwhelming, especially if you or a loved one suffered significant injuries in the collision. You may be confused and overcome by the myriad questions posed to you about the accident, especially if you file a personal injury claim seeking monetary damages. The other driver's insurance company will contact you and try to pressure you into providing a recorded statement and agreeing to accept a low-ball settlement offer. The negotiation process can be quite frustrating. This is why it makes sense to hire a lawyer and let them deal with the negotiations. You should focus on getting back to 100 percent. 
Reason No. 4 – No Legal Fees If Your Lawyer Cannot Achieve a Financial Recovery
The majority of personal injury lawyers operate on a contingency fee basis. This means that the lawyer's fee is contingent upon achieving a successful outcome to your case. If your Nashville personal injury lawyer does not obtain a settlement or jury verdict in your favor, you will not be obligated to pay for any lawyers' fees. This aligns the incentives between you and your lawyer because the overarching objective is to get you the most compensation possible. However, you may be responsible for certain expenses not directly related to an lawyer's services, such as the fees doctors charge for reviewing your records or being interviewed. 
Reason No. 5 – Claimants with an Lawyer Generally Obtain Larger Settlements or Verdicts
According to a Consumer Panel Survey of auto accident claimants who sustained injuries in the collision, settlements for claimants were 40 percent higher when the claimant had an lawyer representing them. 
Contact a Nashville Personal Injury Lawyer Today
At Calhoun Law, PLC, our team of experienced car accident injury lawyers and staff is capable of handling complex auto accident claims and can aggressively protect your rights and interests. Contact our office today to schedule a free consultation.
Resource:
insurance-research.org/research-publications/paying-auto-injuries-consumer-panel-survey-auto-accident-victims