Head-On Collision in Maury County Results in Tragedy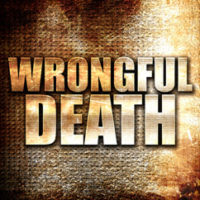 Losing someone you love is devastating, but the pain is made even worse when the loss is sudden and completely unexpected. The family of a 30-year-old man is grappling with that tremendous loss after he was hit, head-on, by another vehicle.
According to a preliminary investigation by Nashville police, a 1998 Nissan PFI was traveling north on Campbellsville Pike in Maury County and attempted to make a curve. The reckless driver crossed the centerline colliding head-on with a 2006 Toyota Corolla. The driver of the Corolla died at the scene of the crash, according to News Channel 5.
Two passengers also suffered serious injuries, in addition to the negligent driver. In fact, all three had to be taken by LifeFlight to Vanderbilt University Medical Center and were listed as in critical condition.
Nashville police issued citations and indicated that criminal charges may be pursued. 
Pursuing Legal Action Against the Negligent Driver
The family of the young man who lost his life in this horrible accident may be able to pursue some semblance of justice through a wrongful death claim. Obviously, getting mired in a contentious lawsuit is not an appealing thought for anyone, especially a grieving family. That is why it makes sense to sit down with a Nashville wrongful death lawyer to discuss your legal options and let the lawyer take this burden off your shoulders. A lawyer can file the necessary paperwork, negotiate with the insurance claims representative, and file a lawsuit, if necessary. 
Recoverable Wrongful Death Damages
No amount of money will ever be able to fully compensate a family for the loss of a loved one. Nevertheless, our civil justice system makes the recovery of economic and noneconomic damages the basis of a personal injury or wrongful death lawsuit. You may be able to recover the following damages:
Any medical bills associated with the treatment of your lost loved one
Funeral expenses
Income lost from the time of injury to death
Anticipated future income of the decedent
Pain and suffering
Loss of consortium and/or parental companionship (i.e. the loss of emotional support from the decedent)
Punitive damages
According to Tennessee law, only the decedent's spouse, child or parent is able to file a wrongful death lawsuit. Only one lawsuit may be filed for the wrongful death of an individual. This means the decedent's spouse and parents cannot file separate legal actions.
It is important that you take action sooner rather than later. Under Tennessee law, a wrongful death suit must be filed within one year from the date your loved one passed away. This means if you wait longer than one year, you could potentially have your case barred under the statute of limitations. 
Speak to a Nashville Wrongful Death Lawyer Today
We understand that losing a loved one is an overwhelming and traumatic experience. The Nashville legal team at Calhoun Law, PLC is here to help you. We have years of experience in pursuing of wrongful death claims against negligent drivers. Contact us today to schedule a free, confidential consultation.
Resource:
newschannel5.com/news/local-news/1-killed-in-head-on-crash-in-maury-county