Head-On Crash Between Truck and Sedan in South Nashville Leads to Multiple Injuries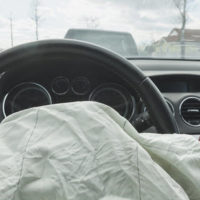 When two vehicles collide head-on, the damage is usually extensive and may result in significant injuries to the drivers and occupants inside the vehicles. A prime example can be found in the accident that occurred in South Nashville. Reports indicate the driver of a truck suddenly crossed over into oncoming traffic and slammed head-on into another vehicle. The wreck occurred near Nolensville Road and Elysian Fields, according to Fox 17 News. Three occupants of the smaller car had to be taken to Vanderbilt University Medical Center for treatment.
The extent of their injuries remains unknown. Unfortunately, in many head-on collisions, the injuries suffered by drivers and passengers can be extensive. Common injuries include:
Broken bones
Brain injury
Spinal cord trauma
Burns
Lacerations
Nerve damage
Lost limbs

Causes of Serious Head-On Accidents
There are many circumstances that can lead to two vehicles colliding head on. Here are some common examples:
Driver was fatigued or drowsy.
Driver was heavily intoxicated
Driver was texting while driving
Driver was visiting Nashville and got confused traveling getting on or off the interstate or making a wrong turn on a one-way road
Driver suffers a medical emergency while behind the wheel
It is important to investigate the accident and determine the cause because that will influence the issue of liability. If you decide to file a personal injury claim against the other driver, you will likely hear the word "liability" quite often from your Nashville car accident lawyer. Liability is critical because an auto insurance company will typically only settle a case if liability on their insured is clear. If liability is contested, the case will likely need to go before a judge or jury to achieve a resolution. 
Recoverable Damages After a Head-On Car Accident
Filing a personal injury claim, even if liability is contested, makes sense because it allows you to pursue monetary compensation for your harms and losses. Recoverable damages from a
Nashville car accident claim include:
Your medical expenses (both incurred medical expenses and future medical expenses such as rehabilitation and surgery);
Many of your out-of-pocket costs such as the deductibles associated with many health insurance plans;
Lost wages due to time missed from work
Lost future income if you are unable to return to your job due to the severity of your injuries
Pain, suffering, mental anguish, stress, anxiety and other non-economic damages
In some instances, you may be able to pursue punitive damages, which is an additional form of compensation intended to punish the defendant for truly shocking and egregious conduct.

Have Questions about Your Legal Rights After a Head-On Car Accident? Contact a Nashville Auto Accident Injury Lawyer Today
If you want to obtain a maximum recovery for your harms and losses, now is the time to retain the services of an experienced Nashville auto accident injury lawyer from Calhoun Law, PLC. We know Tennessee injury law and will work tirelessly to get the compensation you deserve. Contact our office today for a free, confidential case review.
Resource:
fox17.com/news/local/head-on-crash-shuts-down-nashville-road4-people-taken-to-hospital-with-serious-injuries