Headache Symptoms After a Collision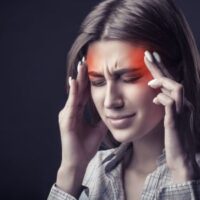 Among the numerous potential post-accident symptoms, headaches are a common complaint. While you may believe your headaches are a typical response to the stress and impact of a crash, it is important to recognize that they can also be indicative of more serious underlying injuries.
If you have sought treatment for headache symptoms after a collision but are unsure who should be responsible for your medical fees, talk to a Nashville personal injury lawyer about your situation. Injury attorneys fight for client's rights every day.
Seeking Care and Headaches as Symptoms of Injuries
After a Nashville traffic accident, adrenaline and shock is common, and this can mask some symptoms of injuries. Seeking medical attention promptly, for headaches, other health issues, or even just as a simple overview of your health, allows for early detection and proper treatment of any accident injuries, preventing them from worsening over time.
For instance, headaches could be your body's way of telling you any of the following injuries have been sustained.
Particularly common in rear-end collisions, whiplash occurs when the head is suddenly jerked forward and backward, straining the neck muscles, ligaments, and tendons. Whiplash-associated headaches could be accompanied by neck pain and stiffness and often develop hours or days after an accident.
A concussion is a mild traumatic brain injury due to a sudden impact to the head. Headaches from concussions can vary in intensity, and some report experiencing dizziness, confusion, memory problems, or sensitivity to light and noise for days or weeks after a collision.
Post-traumatic harm. Headaches that develop after a significant traumatic event, such as a car accident, can be caused by various factors, including head injuries, muscle tension, and stress. Depending on their severity, these headcases can affect an individual's ability to carry out daily activities.
Neck and back Injuries. Headaches can also be associated with injuries to the neck and back, as the pain and inflammation in these areas can lead to headache symptoms.
Getting medical attention without delay means the headache symptoms and related injuries are properly documented by healthcare professionals, and this documentation can serve as valuable evidence in a personal injury claim, supporting your need for compensation for medical expenses, pain and suffering, and lost wages.
Preserving Your Well-being
At the end of the day, your health and well-being should always be the top priority. And while it is true that medical data will support your path to securing financial damages, it is also essential for promoting a faster and more thorough recovery, so you can enjoy life.
If you have questions about compensation for medical care after a traffic collision, reach out and talk to a Nashville personal injury lawyer.
Could a lawyer help you after a headache-inducing accident? Headaches after a collision shouldn't be dismissed as a minor inconvenience because they can be indicative of more serious injuries, such as whiplash, concussions, and post-traumatic headaches. Connect with the skilled Nashville personal injury lawyers at Calhoun Law, PLC to protect yourself, today and into the future. Contact us today and schedule a free consultation.