How Does Tennessee's Modified Comparative Negligence Law Work?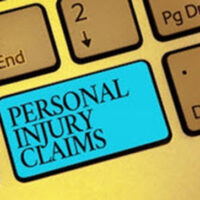 In Tennessee, you must prove that another person or entity was negligent or careless to be entitled to compensation for your financial losses and damages. However, what many Tennesseans do not realize is that their compensation can be diminished in proportion to their own level of negligence.
This is known as the modified comparative negligence law in Tennessee. If you were injured in a car crash or any other accident in Nashville, do not hesitate to contact our attorney Colin B. Calhoun to find out how the state's comparative negligence rule may impact compensation in your personal injury case.
How does the comparative negligence doctrine work?
There are two types of comparative negligence doctrines:
Modified
Pure
Tennessee is one of many states that follow the modified comparative negligence rule, according to Tenn. Code Ann. § 29-11-103. The doctrine works by apportioning fault between all parties involved in the accident and limiting each party's compensation in proportion to their degree of fault.
Example. Driver A makes an unsafe lane change on a roadway in Nashville, and Driver B crashes into Driver A. However, Driver B was speeding at the time of the collision, so, technically, both drivers contributed to the car accident. The amount of compensation each party will receive depends on their degree of fault.
Driver A is deemed 60% at fault for causing the crash, while Driver B is responsible for 40% of the fault. Driver B will be entitled to recover 60% of the total damages (for example, if the total damages are $10,000, the driver would only receive $6,000). The other driver, meanwhile, would be barred from recovering any damages because the modified comparative negligence law prevents parties from seeking compensation if their fault exceeds 50%.
How insurance companies use the doctrine of comparative negligence
If the at-fault driver's insurance company argues that your negligence contributed to the accident, the insurer may have grounds to pay you less than you are entitled to.
Unfortunately, insurance companies often use the doctrine of comparative negligence to devalue personal injury claims even if the injured party was not partially at fault for causing the accident.
That's why it is vital to be represented by an experienced personal injury lawyer to protect your rights and ensure that you are not falsely accused of causing or contributing to the accident.
Note: The insurance company may ask you to provide a recorded statement and tell your side of the story. However, do not give any statements to the insurer before talking with a lawyer because the company may use your words against you or misconstrue them as an admission of fault.
The insurance company is likely to attempt to use Tennessee's comparative negligence law to pay you as little as possible. However, our Nashville personal injury attorney will not let that happen. Do not hesitate to contact our knowledgeable and dedicated attorney at Calhoun Law, PLC, if the insurance company is trying to blame you for the accident. Call 615-375-4773 to receive a consultation.