How To Seek Compensation For Injuries in An Airbnb Accident In Tennessee?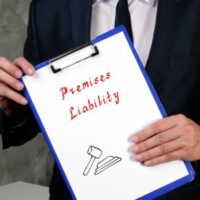 An ever-increasing number of travelers and tourists opt for Airbnb as a more convenient and cost-efficient alternative to traditional hotels. While booking an Airbnb offers numerous benefits, guests are exposed to risks of injury when staying in a rental.
If you have suffered injuries in an Airbnb accident in Nashville or elsewhere in Tennessee, do not hesitate to contact an experienced attorney to determine fault and liability for your injuries. Our Nashville premises liability lawyer at Calhoun Law, PLC, is prepared to help you pursue your claim to seek the compensation you deserve.
Who's at Fault for Your Airbnb Accident?
Under Tennessee's premises liability law, people who get injured on someone else's property can seek compensation for their injury from the person or entity responsible for maintaining the property.
Determining fault could become a complex issue in an Airbnb accident because there may be multiple at-fault parties, including:
The owner of the Airbnb rental
The landlord
Airbnb
Under premises liability law in Tennessee, the standard of care owed by a property owner to a visitor depends on the visitor's status on the property. Airbnb guests have the status of "business invitees," who have the highest degree of protection under the law.
In most Airbnb accidents, it is the rental owner's duty to ensure the safety of their guests. The owner of the Airbnb listing is legally required to maintain the premises in good condition and warn visitors of dangers.
Can You Sue Airbnb for Your Injury in a Rental?
Many guests who sustain injuries in Airbnb rentals wonder if they can sue the company to recover damages for their injury. You may have heard that Airbnb provides guests with liability insurance in the event of accidents and injuries.
Airbnb offers up to $1 million in coverage to:
Owners of Airbnb rentals whose property has been damaged by guests; and
Guests who sustain injuries in Airbnb rentals.
Note: Airbnb's liability coverage may not be available if you get injured in an Airbnb rental outside of the U.S.
What to Do if You Get Injured in an Airbnb Rental?
If you have been injured during your stay in an Airbnb rental, the first thing you should do is seek medical attention to document your injuries. You must also notify the owner of the rental and Airbnb of your accident.
When you report your injury, Airbnb may tell you to file a personal injury claim through your own insurance company before pursuing a claim against Airbnb. Airbnb will most likely provide coverage for your injuries if your own insurer denies your claim.
You may also be required to file a claim against the rental owner's homeowners' insurance to cover your damages and losses. However, most homeowners' insurance policies in Tennessee do not provide coverage if the homeowner uses their property for commercial purposes.
It is advisable to contact a skilled premises liability lawyer to determine fault in your Airbnb accident and help you pursue compensation for your injuries through:
Your own insurance;
The rental owner's insurance; or
Airbnb's liability insurance.
Schedule a no-obligation with our premises liability lawyer Colin B. Calhoun to investigate your particular case and determine if you can obtain compensation for your injuries and damages. Call 615-375-4773 today.