Injured by a Driverless Vehicle – Can You Get Compensated?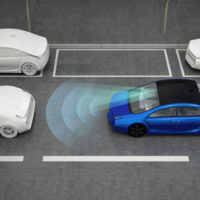 The world is moving on. Driverless vehicles are all over the news and soon, they'll be coming to a road near you. Tech giants like Apple and Google have already invested heavily in their development. And with these companies also developing and testing driverless freight trucks, accidents are no more a case of if but when.
Have you ever wondered: what would happen if I get injured by a driverless car? Would I be entitled to compensation? We outline the legal possibilities of this very likely event here. 
Tennessee Tort Law
Tort law protects you from being injured by another person especially where the person had a duty to be careful and failed to do so. If you are injured in such a situation, you would be entitled to file a lawsuit against the person and claim compensation for your injury.
Compensation could include damages for wages lost as a result of your inability to work after the injury and even for your medical expenses.
Under the Tennessee car accident laws too, if you are injured in a car accident caused by a driverless vehicle, you have the right to compensation. It would not differ much from the compensation you would be entitled to in a traditional car accident case. Your compensation here could also include medical bills, lost wages and disability. 
Proving Negligence
However, the big question in establishing a case for personal injury in car accidents caused by driverless vehicles is how to establish fault.
Fault is a big part of our car accident and personal injury laws at the moment. In order to succeed in a personal injury case, you would be required to show that the injury was caused through the fault of the other.
But how do you show fault when there is no driver? In typical driverless car scenarios, the owner of the vehicle is not in control of the vehicle. The vehicle basically drives itself and even the passengers have very little control over it.
You still have the right to full compensation though and this is where your choice of legal representation for your personal injury case becomes key. This is because establishing fault in these cases would require an engineering analysis of the cause of the accident.
This would be important in order to establish whether it was a hardware failure, software failure or caused by defective machinery.
Analysis of this kind would often involve hiring qualified experts to inquire into the causes of the accident. It would also require great leverage on years of experience in personal injury litigation. 
Product Liability
Legal experts already predict that the current product liability framework has the necessary structure to handle the coming litigation.
Under Tennessee product liability law, a manufacturer is held responsible for their own product. They have a duty to ensure that it is safe to use and does not cause injury to others. When this happens, a manufacturer can be held liable for any injuries caused.
Driverless vehicles may not have drivers but they definitely do have manufacturers. These manufacturers can be held liable for any defects revealed by the engineering analysis of the accident. 
Have Questions About Your Rights After Getting Hit by a Driverless Vehicle? Contact a Nashville Auto Accident Injury Lawyer Today
If you want to obtain a maximum recovery for your harms and losses, now is the time to retain the services of an experienced Nashville auto accident injury lawyer from Calhoun Law, PLC. We know Tennessee injury law and will work tirelessly to get the compensation you deserve. Contact our office today for a free, confidential case review.