Is There a Cap on Recoverable Damages in a Tennessee Personal Injury Case?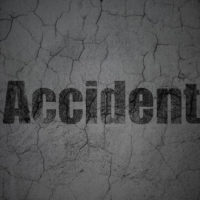 Every person has the right to be free from injury caused by another. If you have been injured due to the carelessness of another person, you have a right to file a lawsuit against them. You also have the right to require compensation for the injuries you have suffered. 
Personal injury
Any injury caused by the carelessness or negligence of another person falls under the scope of personal injury. The most important element of a claim for personal injury is whether the other party was at fault.
You would be required to show that the party owed you a duty of care and breached that duty in order to prove that he was at fault. Proof of injuries suffered is also a vital element of your claim. These injuries may be physical or mental. 
What Kind of Compensation Can You Get?
Tennessee law allows you to recover compensation for injuries suffered. The compensation available to you includes compensation for medical expenses, lost wages, pain and suffering.
If the injury results in future or permanent problems, physical or emotional, you could also recover additional damages for future medical bills related to the injury, future inability to work because of the injury, disfigurement, disability or loss of enjoyment of life.
A jury would usually assess your claims and decide as to whether they have fair value. These same factors are considered in reaching a settlement of a claim. 
Is There a Cap on Recoverable Damages?
On October 1, 2011, Tennessee tort laws were modified to include a cap on recoverable damages for personal injury and wrongful death claims. This cap would only apply to injuries caused on or after October 1, 2011.
By implication, there is no limit placed on injuries that were caused before the date specified. That order was made to limit the liability of persons sued for causing personal injury.
The artificial limit places a cap of $750,000 for claims under a personal injury lawsuit. This cap will not apply to claims for medical expenses and lost wages though. 
Exceptions to the Cap
The cap does not apply to all situations. There are certain exceptions that have been made to the law. The cap will not apply to the following:
Claims for medical expense relating to the injury
Claims for lost wages caused by inability to work as a result of the injury
Where the injured person is rendered paraplegic or quadriplegic because of a spinal cord injury
Where the injured person has extensive third degree burns
Where both hands and feet of the victim have been amputated in the accident. The cap still would not apply if it was a foot and a hand that were amputated.
Where the case is for wrongful death and the victim is survived by a minor child to whom he had visitation rights or custody.
Where the person that caused the accident was drunk at the time of the accident
In all these cases, the $750,000 cap will not apply. Rather, there is an increased damages limit of $1,000,000. 
Have Questions About Your Rights After Getting Injured in an Accident? Speak to a Nashville Auto Accident Injury Attorney Today
If you are in need of representation after a serious car accident, truck accident, or other preventable accident, contact Calhoun Law, PLC today to schedule a free case review. We know Tennessee injury law and will work tirelessly to get the compensation you deserve.
Resource:
timesfreepress.com/news/local/story/2016/nov/26/law-caps-damages-woodmore-victims-families/399795/