Jackknifing In Tennessee Motor Vehicle Collisions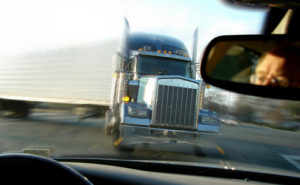 Recently, a motor vehicle collision involving a semi-truck and two pickup-up trucks occurred on State Highway 52. The semi-truck jackknifed while traveling in heavy rain. The accident caused the vehicle to swerve into an oncoming lane of traffic. One of the pick-up trucks proceeded to pass underneath the semi-truck's trailer, which resulted in the pick-up's roof being sheared off. The pick-up's occupants were also killed. The second pick-up truck then collided with the back of the trailer, which injured the pick-up's driver substantially enough that the driver required medical attention. The semi-truck eventually overturned in a deep ravine, killing the driver.
This incident is one example of how jackknife accidents occur. Jackknifing is a situation where a trailer swings out to the side of a vehicle that is towing the trailer. Often during jackknifes, a vehicle's trailer stretches across multiple lanes of traffic, which can obstruct opposite lanes of a highway. Vehicle jackknifes also present the possibility that other motor vehicles may crash into the jackknifed truck. Jackknifed vehicles are also at substantial risks of overturning, which can jeopardize the life of the vehicle's driver in addition to causing spills of hazardous material and creating substantial vehicle fires.
Causes Of Jackknife Accidents
The National Highway Traffic Safety Administration reports that in 2014, there were over 3,000 jackknife accidents. Jackknife accidents only happen with articulated vehicles that have a moveable joint. Some examples of articulated vehicles include tractor-trailers, trams, trains, and some city buses. Nearly all jackknifes result when a motor vehicle driver loses control of the wheel. Some of the specific causes of jackknife accidents include:
Driving while impaired by alcohol or drugs.
Failing to adequately secure or load a trailer's cargo.
Improperly maintaining brakes or other parts of the vehicle.
Locking of trailer brakes due to improper braking.
Maneuvering tight curves or turning too quickly.
Not considering adverse weather conditions while driving.
Skidding on slippery roads.
Speeding at ten miles per hour greater than the posted speed limit.
Ways To Prevent Jackknifing
Some of the techniques that drivers can use to reduce the chances of a jackknife occurring are to maintain vehicles, drive with lighter loads, make sure that truck cargo is evenly distributed throughout a trailer, brake gradually to avoid sudden stops, and avoid braking during a turn. There are also some adjustments that commercial motor vehicle owners can make to reduce the possibility of a jackknife accident occurring. Commercial motor vehicle operators can either mechanically limit the angle to which a trailer can swing or use anti-lock brakes. The installment of underride guards, which can prevent smaller motor vehicles from sliding under the commercial motor vehicle, is also a wise idea.
Let Us Help You Today
When a jackknife accident occurs, liability issues are frequently complicated. Often there are several parties including the vehicle's driver and the owner of the commercial motor vehicle who might be responsible for the accident. Individuals who are injured by a jackknife accident are frequently able to obtain several types of compensation including compensation for medical bills, lost wages, and property loss.
If you are involved in a jackknife accident, do not hesitate to contact a knowledgeable Nashville lawyer at Calhoun Law, PLC who can fight for the compensation that you deserve.
Resources:
wkrn.com/2016/09/10/crash-on-state-route-52-closes-westbound-lanes/
fmcsa.dot.gov/safety/data-and-statistics/large-truck-and-bus-crash-facts-2014