Lawsuit Holds Builder Liable for Death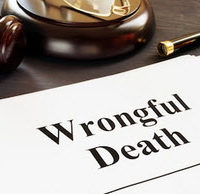 A Tennessee man is suing a builder after his wife was killed in their home during a tornado. The man asserts that the builder did not properly secure their home to its foundation, resulting in the death of his wife and injury of his daughter during the tornado. His suit seeks over $75,000 in compensation for wrongful death, injuries, and emotional distress.
Homebuilder Responsibilities 
In most cases, you'll have a contract with your homebuilder. Be certain to read it carefully and consider having it reviewed by a lawyer, because it will set the ground rules and expectations for your homebuilder. If an issue arises, the court can only enforce the terms of the contract, so it's important to ensure that the contract protects you and your family.
Even without a contract, though, builders are still expected to complete work in a way that is standard and acceptable. In these situations, builders are held to only what is considered standard for the industry, rather than what you may have requested or hoped for. Safety features such as reinforced beams or security doors will not be included in the industry standard.
If a homebuilder fails to do his or her job to the terms of your contract or to the proper industry standard, they can be held accountable. If you or your family are injured as a result, you may be able to file a personal injury or wrongful death claim, depending on the circumstances.
Proving Builder Negligence 
The success of your case, and therefore your receipt of compensation, will depend on proving that the builder was negligent. You must also prove that you were not negligent, or at least that the builder's negligence was the primary cause of the injury or death. You'll begin by helping your attorney to gather evidence, such as:
Photographs of the damaged or poorly built areas
Any recordings of the event, such as from surveillance cameras
Expert opinions on the building strategies and materials
Careful review of any contracts governing the work
This evidence will help to build your case that the builder was negligent. However, remember that the builder will be working to prove that their work was up to standard or met the contract terms. However, a skilled lawyer can still help you to collect compensation for:
Medical costs
Lost wages
Pain and suffering
Funeral costs
Repair or replacement costs
Cost of alternative housing during repair or replacement
Compensation will be based on the degree to which the builder is found to be at fault. For example, if the court determines that the builder was 60 percent at fault, then you will receive 60 percent of the damages you're seeking. Working with a skilled attorney can increase your chances of collecting all of the compensation you deserve.
Contact an Attorney
An experienced personal injury attorney can help you recover damages. If you or your loved one has suffered injuries due to the negligence of a homebuilder, don't wait to get expert legal advice. Contact the Nashville attorneys at Calhoun Law PLC today to schedule a consultation.
Resource:
newschannel9.com/news/nation-world/husband-of-woman-killed-in-middle-tennessee-tornado-sues-homebuilder-for-negligence
https://www.calhounlawtn.com/federal-judge-dismisses-wrongful-death-lawsuit-against-bradley-county/