Medical Errors Can Have A Devastating Impact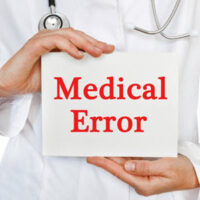 When people go into a hospital for treatment or trust their provider to provide a service to improve their health, they are not expecting to have to cope with further injury. But in reality, medical errors happen. In fact, they are the third leading cause of fatalities in the United States, surpassed only by heart disease and cancer.
If someone you care about is gravely ill because of a medical error, you need a legal professional on your side to determine the best path to justice. Hospital staff that are not trained properly and lack of communication between medical professionals can lead to disastrous results. A Nashville personal injury lawyer can help you and your family seek justice.
A Range of Errors Are Possible
Healthcare professionals are committed to providing quality care, but they are still human and there are times when things go wrong. Negligence can lead to loss of life or individuals no longer able to take care of themselves and in need of long term care. These disastrous outcomes can occur in a range of ways, including the following.
Medical staff are not trained properly.
Wrong patient receives medical treatment.
There are drug errors, including improper dosage or wrong medicine administered.
Miscommunication between staff members leads to improper treatment.
Electronic files are not maintained correctly.
Medical equipment is not cared for and fails when needed.
Illness is misdiagnosed or an ailment is mistreated.
Obviously, there are details to each situation that need to be analyzed by a legal professional in order for a claim to be viable. For example, when there are miscommunication issues that lead to harm, there may be multiple providers who could be held liable.
Medical Malpractice Timelines In Tennessee
In the state of Tennessee, there is a set timeframe in which a victim can file a medical malpractice claim. The claim needs to move forward within one year of the discovery of the injury. Also, the claim can't be filed over three years from the date the injury was sustained. While these statutes are law, there are exceptions, particularly in situations in which it was impossible for a person to know of the injury. If an object was left inside an individual's body after a procedure was completed, for example. 
Medical malpractice claims can be extremely complicated and can involve physicians in private practice, hospitals, and assisted living facilities. After all, some vulnerable individuals receive treatment from large healthcare teams. Determining who was negligent is essential. Hospitals have their own legal teams, you need a qualified Nashville personal injury lawyer fighting for you and your rights.
Are you wondering what to do following a hospital error? If you were injured because of a hospital miscommunication or a healthcare provider behaved recklessly, talk through the details of your injury with the experienced Nashville personal injury lawyers at Calhoun Law, PLC. We will fight for a full and fair amount so you can move forward with your life. Contact us today for a no-cost, confidential consultation.