Medical Records Support Claims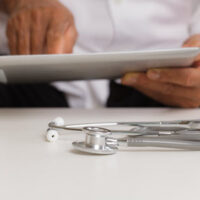 When you are involved in an accident that results in a personal injury, your medical records can be a crucial piece of evidence should you pursue a Nashville personal injury claim. These records can help prove the extent of your injuries, outline the medical treatment you received, and connect your injuries with the accident. All of these factors can impact the amount of compensation you receive.
Because these are important documents, be clear with healthcare professionals about how your injury was sustained and what symptoms you are experiencing. A Nashville personal injury lawyer has the background to know what forms of documentation will be needed to support your claim and can gather them on your behalf, including medical records and healthcare expert testimony, when required.
Type of Information Within Medical Records
Medical records provide a lot of different kinds of valuable information, data that supports your Nashville personal injury claim. For instance, your medical record will contain details about your injuries, including the diagnosis, treatment plan, medications prescribed, and if any follow-up care that will be needed in order for you to heal. This information demonstrates the severity of your injuries, the costs associated with your medical treatment, and documentation about if the bills you have received provide a complete picture of your expenses. Additionally, ongoing fees and upcoming costs can be outlined.
For example, if you sustained a fracture in a car accident, your medical records will contain a description of the bone break, the treatment plan, and the costs associated with the treatment. If you will need physical therapy or other healthcare support moving forward, that future care will also be included. There will also be notes about your ability to perform your job, which is important, because if you are unable to work due to the injury, your medical records could support your need for financial recovery for lost wages.
Legal Professionals and the Recovery Process
You don't have to go through the recovery process alone, there are legal professionals that are available to guide you through complicated legal situations, professionals who will work to ensure that your rights are protected throughout the process. Too often, an injured party will agree to a low offer, not knowing that additional documentation, such as full medical records, would have fortified their need for a higher sum.
When you are physically injured, negotiating with insurance adjusters and contemplating legal action takes essential time and energy away from your health goals, but there are situations in which a Nashville personal injury lawyer can support healthcare goals by referring injured parties to medical professionals who specialize in treating their specific injuries. Then, you can receive the best care possible and your legal team will fight to have all of those expenses covered.
Has an injury caused you physical pain and financial stress? As you focus on healing, the qualified Nashville personal injury lawyers at Calhoun Law, PLC will fight for the monetary recovery you need to pay off current and future injury expenses. Contact us today and schedule a free consultation.