Motorcycle Accident in Lebanon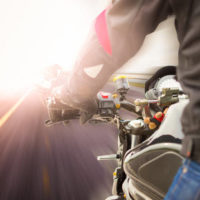 A particularly serious motorcycle accident occurred almost about a year ago in Lebanon, Tennessee. Two individuals died during the accident, which occurred when a motor vehicle traveling in the opposite direction crossed the center line of the road and struck the motorcyclists. The accident report allegedly contains information that drug paraphernalia was located in the motor vehicle and that the vehicle's driver was asleep. A Wilson County grand jury later decided not to convict the vehicle's driver of criminally negligent homicide. The vehicle's driver, however, does face several charges including failure to maintain a lane of a travel as well as failure to exercise due to care. Motorcycle accident statistics show that motorcyclists are 30 times more likely to be killed in accidents than motor vehicle occupants, as well as much more likely to be injured.
While many individuals assume that motorcyclists are inherently dangerous, there are many accidents involving motorcycles that occur each year due to the fault of motor vehicle drivers. Under a negligence theory of law, motorcyclists are able to obtain compensation for resulting injuries by a liable driver by demonstrating that the motor vehicle driver had a duty, breached this duty, and subsequently caused the accident in question.
Causes of Motorcycle Accidents
There are several causes of motorcycle accidents, including the following:
Adverse weather conditions;
Attempting to perform stunts on a motorcycle;
Disregarding important driving laws;
Distracted drivers;
Driving a motorcycle under the influence of alcohol or drugs;
Inexperienced motorcyclists;
Motorcyclists who attempt to drive between lanes to avoid traffic;
Motorcyclists who underestimate the power of a motorcycle;
Potholes;
Roadside obstructions; and
Speeding.
There are some important cautions that motorcyclists should take to avoid motorcycle accidents and to reduce the risk of serious injuries being caused by these accidents. One of the most important rules is that motorcyclists should make sure to always wear a helmet. Motorcyclists should also wear other adequate protective equipment, including closed-toed shoes, gloves, jackets, and pants. This equipment can protect motorcyclists against the most severe types of lacerations in the event that an accident occurs. For many years, the state of Tennessee had a law requiring motorcycle operators to wear a helmet. In 2017, however, Tennessee's helmet law came into question, and there is a risk of the helmet requirement law being removed.
Contact a Seasoned Tennessee Accident Lawyer
Head injuries are reported to be the leading cause of death in motorcycle accidents. Another very common type of fatalities from motorcycle accidents are chest injuries. When motorcycle accidents occur in Tennessee, the results are often catastrophic. For individuals who are the victims of motorcycle accidents, one of the best ways to receive the compensation that you deserve is to contact skilled legal counsel. If you have been injured in a motorcycle accident, do not hesitate to contact Calhoun Law PLC  today.
Resource:
newschannel5.com/news/family-wants-justice-after-deadly-motorcycle-accident