Multi-State Police Chase Ends in Tennessee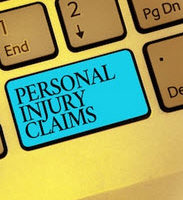 One man faces serious charges of reckless endangerment and evading arrest due to his decision to keep driving after officers requested he pull over, forcing police to pursue him across state lines. The man drove from Alabama into southern Tennessee. He also swerved toward an officer who had exited his vehicle, endangering the officer's life. The man was arrested after running out of gas.
Police Chase Laws 
Emergency vehicles, such as police cars and ambulances, are allowed to break the rules of the road if necessary to complete their duties in response to an emergency call, fire alarm, or fleeing suspect. Tennessee law permits emergency personnel to:
Speed;
Stop or park in typically unauthorized areas;
Continue through red lights or stop signs, if safe to do so; and/or
Turn or drive without regard for turn lanes or other directional regulations.
Although the law gives emergency personnel quite a lot of leeway to do what they need in order to fulfill their duties, there are limits. Drivers of emergency vehicles are still required to utilize lights and sirens to increase visibility and to continue to operate with regard for the safety of everyone involved. Other drivers are required to pull over and stop to allow the emergency vehicles to pass safely. Take care not to stop in the middle of the road or otherwise obstruct the officer's path.
Financial Compensation for Accidents 
Under Tennessee law, the at-fault driver, or the one who caused the accident, is financially responsible for injuries and damages resulting from the accident. The insurance company will pay up to the insurance limits purchased by the driver, but a personal injury suit may be filed if the victim's expenses are more than the insurance company can pay out. Your personal injury claim will focus on damages above and beyond those covered by the at-fault party's insurance. You may seek compensation for expenses resulting from the accident including:
Medical bills;
Vehicle repair or replacement;
Pain and suffering; and
Lost wages.
If your accident is the result of a police chase, your path forward will depend largely on whether the fleeing suspect or pursuing officials caused the accident. If you were struck by the driver being pursued, your claim will proceed as normal, beginning with their insurance coverage and continuing with a personal injury suit if necessary. No matter who struck you, be certain to document the circumstances of the accident in order to prove that you were not at fault.
Additionally, if you are struck by the police car, you will have to prove that you did not aid in causing the accident by disregarding the lights and sirens. Because emergency officials are permitted to disobey the rules of the road in pursuit of a suspect, you will not be able to use standard proofs of fault, such as speeding or failing to signal.
Contact a Personal Injury Attorney Today 
If you've been injured in a car accident as a result of a police chase, contact the Nashville attorneys at Calhoun Law PLC immediately. We can help to ensure that you receive the compensation you need.
Resource:
wate.com/news/tennessee/man-charged-in-police-chase-in-parts-of-alabama-tennessee/1827707038
https://www.calhounlawtn.com/can-a-criminal-case-lead-to-a-civil-claim/