Over 1,000 People Have Died in Tennessee Traffic Accidents So Far This Year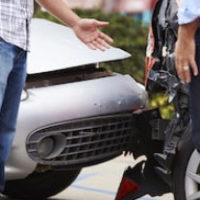 Over 1,000 people have died on Tennessee roads so far in Tennessee this year. As of Monday, December 17, there have been 1,014 people that have died as a result of a traffic accidents. This number is up 30 deaths from this time last year. This increase has occurred in the second half of the year because through the first half of the year, deaths were down in several of the months. The biggest increase in fatalities has occurred in Robertson County.
Clearly thousands of people die in auto accidents each year, but if you are one of them that is in an accident and suffered injuries, do you know what to do? Accidents can be stressful both emotionally and financially, so it is important to understand how to act when the unexpected happens. If you've been in an accident, you should try to exercise these following tips:
Be safe until help arrives – If there are no serious injuries and you can, drive your car to the side of the road and away from the flow of traffic. If you can't move your vehicle, remain inside the vehicle with your seatbelts on until help arrives. Turn your hazard lights on and wait.
Exchange insurance and driver information – After the accident, exchange your name, address, and phone number with the other driver as well as the insurance company and policy number. Ask if the owner of the vehicle is different from the driver, and if so, get their information as well. Write down the vehicle information including the license plate number, make, model, year, and color. Take notes on how the collision occurred.
Take photographs – Take photos of the damage to the vehicle, injuries, and the scene of the accident including things such as skid marks, vehicle positions, roadway debris, and road conditions. Take photos of the intersection, local businesses, insurance cards, and license plates.
Get witness information – Try to obtain the contact information for anyone that witnessed the accident. They may be able to help you later on if there is a dispute. Ask them for their names, phone numbers, and email addresses. Also ask for the names and contact information for any emergency services that respond.
File an accident report – Even if there weren't significant injuries, you should file an accident report. Law enforcement officers won't always respond to an accident without injuries, so you may have to go to the police station to file the report. It will help speed up the claims process with your insurance company.
Contact your insurance company – The claims process with your insurance agency may be complicated. You should try to become familiar with the details of your policy before contacting them.
Contact an Experienced Car Accident Attorney 
One of the first things that comes to mind once the initial stress of the accident is over is who will pay for the damages, especially if you aren't at fault for the accident. Never admit any type of fault if you are in an accident, even if you feel that you are partially to blame. Instead, contact an experienced car accident attorney and let them help you ensure that you don't have to foot the bill for an accident you didn't cause.
The Tennessee attorneys at Calhoun Law PLC have years of experience helping their clients handle car accident claims. Whether you are seeking compensation through your insurance policy or another responsible party, we can help. Contact us today to schedule a consultation.
Resource:
wkrn.com/news/traffic/fatal-crashes-on-tennessee-roads-up-in-2018/1664487717