Pedestrian Hit and Killed in North Nashville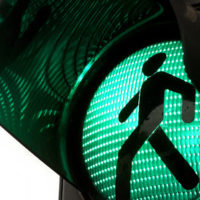 A car collided with a pedestrian on 22nd Avenue North between Formosa and Underwood streets in North Nashville. Unfortunately, the pedestrian did not survive the collision and died at the scene. The vehicle that hit the pedestrian was reportedly heading southbound on 22nd Avenue North, traveling toward Underwood Street, when it collided with a parked car and the pedestrian. Neighbors who live around the area told reporters that far too many drivers travel too fast on this street, according to The Tennessean. 
Pedestrian Accidents are a Common Occurrence
You may be surprised to discover that accidents involving a motor vehicle and a pedestrian are disturbingly common. For example, there was a 20 percent increase in pedestrian accident deaths in Davidson County in 2015 when compared to accident data from 2014, according to Vanderbilt University.
Nationally, the data is just as concerning. In 2015, well over 5,000 people died in accidents involving a car and a pedestrian. That equates to almost 15 people losing their lives in pedestrian accidents every day of the year. The number of pedestrian accident deaths in 2015 is actually the highest number of pedestrians killed since 1996.
In addition to over 5,000 pedestrian accident deaths, there were thousands of other pedestrians who suffered debilitating bodily injuries. In fact, roughly 70,000 pedestrians suffered injuries in collisions with automobiles in 2015. That translates to an almost-15 percent increase from data reported in 2006. 
Drivers Must Yield the Right-of-Way at an Intersection
According to Tennessee Code Section 55-8-134, the driver of an automobile is legally required to yield the right-of-way to a pedestrian crossing the roadway within a crosswalk. This code provision also obligates drivers to slow down or stop, if need be, to effectively yield to the pedestrian.
This means that if you or a family member was hit by a vehicle while you were crossing the street at a properly designated crosswalk, you probably have grounds to file a personal injury claim against the driver and hold them liable for your harms and losses. 
Compensation Available Through a Pedestrian Accident Injury Claim
Pedestrian accident victims can pursue financial compensation for their harms and losses when a driver's careless or reckless actions proximately caused those harms and losses. The types of compensable damages include all incurred medical bills (and future medical bills), any lost income stemming from the accident (including future lost wages if you cannot return to work), and the emotional toll such an accident can take on a pedestrian (i.e. pain and suffering damages).
When a pedestrian is hit by a large, multi-thousand pound vehicle, they will likely suffer a serious injury. This is why it is common for pedestrian accident claims to feature massive medical bills due to extensive medical treatment and potential permanent damage from the accident. Insurance companies will likely put up a fight when a claim is filed seeking a large amount of compensatory damages. That is why it makes sense to hire an experienced Nashville personal injury lawyer to advocate for you. 
Contact a Nashville Pedestrian Accident Lawyer Today
If you or a family member was hit by a vehicle, you have the right to hold the reckless driver accountable and Calhoun Law, PLC is here to help. The firm is comprised of skilled and aggressive Nashville personal injury lawyers who take on insurance companies day in and day out.
Resources:
tennessean.com/story/news/2017/08/03/man-hit-and-killed-late-night-north-nashville-accident/535559001/
news.vanderbilt.edu/2015/02/27/pedestrian-deaths-are-up-in-tn-be-safe/