Pedestrian Hit and Killed on Interstate 40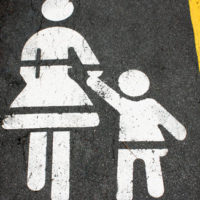 When a pedestrian is hit by a vehicle, the ramifications can be deadly. A tragic example can be found in the accident that occurred on Interstate 40 (I-40) East in Nashville.
Reports indicate a 43-year-old Cumberland man was hit and killed by a vehicle that merged from Interstate 65 (I-65) North to I-40 West near the Adventure Science Center, according to wsmv.com.
Nashville police suspect the pedestrian may be one of the two people who were seen walking away from another auto accident on I-40. This earlier accident occurred roughly one mile away from this fatal collision.
Deepest condolences go out to the friends and family of the pedestrian. Losing a loved one is never easy, but the pain of a loss is exacerbated when the death is sudden and completely unexpected.
Unfortunately, fatal accidents involving pedestrians are becoming a common occurrence in and around Nashville. According to Walk Bike Nashville, an estimated 24 pedestrians died in accidents in Nashville in 2017. That is a big jump from 2016, when 15 pedestrians lost their lives in collisions with automobiles. 
Causes of Serious Pedestrian Accidents in Nashville
You may be asking yourself, "Why is there a sudden spike in the number of pedestrian accidents in Nashville?" It's a perfectly reasonable question. The answer is that there are a myriad of potential contributing factors that can lead to a vehicle colliding with a pedestrian. Nevertheless, the culprit of many collisions is a negligent motorist who may have been engaging in one of the following types of reckless or careless behavior:
Motorist was intoxicated
Motorist failed to obey a traffic signal or light
Motorist ran a stop sign
Motorist failed to check and see if a pedestrian was walking along the street when pulling out from their driveway.
Motorist was speeding in a residential area
Motorist was speeding in a designated school zone.
Motorist was texting and driving
Motorist failed to turn on their headlights while driving down a residential road.

Financial Restitution You Can Pursue with the Help of a Nashville Personal Injury Lawyer 
If you or a loved one was seriously injured while crossing the street or walking along a roadway, you have the legal right to pursue financial restitution for your harms and losses through a pedestrian accident injury claim. Through this claim, you can pursue compensation for your bodily injuries and psychological harm. Recoverable damages commonly include your medical bills (including the costs associated with your deductible and co-insurance), lost income if you were forced to take time off work, pain and suffering, and other related harms. In particularly egregious accidents, you could also have the basis to pursue punitive damages. 
Have Questions about Your Legal Rights After a Pedestrian Accident? Speak to a Nashville Personal Injury Lawyer Today
If you want to obtain a maximum recovery for the above-described damages, it makes sense to retain the services of an experienced and skilled Nashville pedestrian accident injury lawyer from Calhoun Law, PLC. We know Tennessee injury law and will work tirelessly to get the compensation you deserve. Contact our office today for a free case review.
Resources:
wsmv.com/story/37088042/pedestrian-killed-in-crash-on-i-40
walkbikenashville.org/2017_nashville_pedestrians_deaths