Personal Injury Claims and Emotional Distress Damages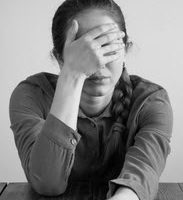 If you've been injured in an accident of any kind and are pursuing a personal injury claim, you can choose to include a number of different things in your compensation, including:
Medical expenses
Cost to repair or replace any damaged personal property
Pain and suffering
Loss of enjoyment
Emotional distress
This compensation is referred to as damages, and is intended to help you get back on your feet after the accident. Economic damages, which are the recovery of actual expenses, are not capped under Tennessee law. However, noneconomic damages, including pain and suffering and emotional distress, are capped at $750,000 in most cases. It's also worth noting that noneconomic damages are prohibited in cases in which only property damage and no physical injury occurred.
Economic damages are relatively simple to prove, but noneconomic damages can be a bit trickier. There are positives and negatives to pursuing such damages, which your attorney can help you to determine for your particular case. The damages included in your case should be carefully considered to help you achieve the highest compensation possible, so be certain to consult with your attorney.
Pros of Suing for Emotional Distress 
Including a claim for emotional distress in your suit can increase the amount of damages you can collect, if the claim of emotional distress is accepted by the jury. This is because the claim of emotional distress goes above and beyond the actual expenses incurred as a result of the accident. Emotional distress impacts also cannot be collected under any other category of personal injury, since they are defined as separate from physical injury, loss of enjoyment, and other noneconomic damages.
The increase in your compensation can occur even if you are partially at fault. This is because Tennessee is a comparative fault state. So long as you are less than 50 percent at fault, you can collect compensation, although your damages will be reduced by your degree of fault. If, for instance, you are found to be 10 percent at fault for the accident, then you will only be able to receive 90 percent of the damages you are suing for.
Cons of Suing for Emotional Distress 
Because emotional distress includes such things as sleep loss, anxiety, depression, PTSD, nightmares, and many other private personal impacts on your life, suing for emotional distress can be uncomfortable. You must reveal some very personal information, which may include information on counseling, medication, and personal relationships.
Emotional distress is difficult to prove, with evidence from your doctor or other health professionals being the only true proof. However, diary entries, testimony from family and friends, and other evidences of changes in your emotional state are typically accepted. Still, these claims are very subjective, and it is difficult to predict how a jury will see the case.
Contact an Attorney Today 
If you've been injured in an accident, contact the Nashville personal injury attorneys at Calhoun Law, PLC, today. Only an experienced personal injury attorney can effectively advise you about your case. Our attorneys will help you to determine the amount and kind of damages you should seek.
Resource:
advance.lexis.com/documentpage/?pdmfid=1000516&crid=fa17f01f-2950-468c-95c6-d40cf6a0796b&nodeid=ABDABNAAL&nodepath=%2FROOT%2FABD%2FABDABN%2FABDABNAAL&level=3&haschildren=&populated=false&title=29-38-111.+Comparative+fault.&config=025054JABlOTJjNmIyNi0wYjI0LTRjZGEtYWE5ZC0zNGFhOWNhMjFlNDgKAFBvZENhdGFsb2cDFQ14bX2GfyBTaI9WcPX5&pddocfullpath=%2Fshared%2Fdocument%2Fstatutes-legislation%2Furn%3AcontentItem%3A4X8J-7990-R03K-Y43N-00008-00&ecomp=k5v8kkk&prid=f7645567-69e1-4fab-b5fc-4a99406aea98
https://www.calhounlawtn.com/tennessee-drivers-still-vulnerable-in-airbag-recall/