Pursuing Punitive Damages in Your Personal Injury Case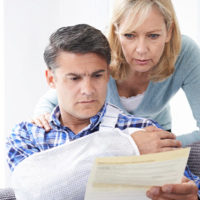 If you or a family member is injured in an automobile collision, you have the right to pursue monetary compensation through a personal injury claim. In most instances, an injured party can
seek financial restitution for the following types of harms and losses:
Incurred and future medical bills
Lost income
Pain, suffering and mental anguish
But in particularly shocking and egregious cases, it may be possible for an injured party to pursue an additional form of compensation known as "punitive damages." 
What are Punitive Damages?
Punitive damages are not meant to compensate you. They are meant to punish the defendant for conduct that is shocking or outrageous. 
How to Pursue a Punitive Damages Claim
To pursue a punitive damages claim in Tennessee, your Nashville personal injury lawyer needs to be ready to present evidence to a judge or jury that other driver's actions were reckless and wanton. This is why punitive damages can only be pursued in a limited number of cases. They do not apply to your average fender-bender. Under Tennessee law, punitive damages can be pursued if the evidence shows the defendant engaged in the following type of conduct that proximately caused the collision:
Reckless conduct – This is the type of conduct most applicable to a car accident injury case. There needs to be evidence that the defendant acted with a conscious disregard for the safety of others. A common example is when a driver was extremely intoxicated and speeding when the collision occurred.
Intentional, malicious, and/or fraudulent conduct — The types of conduct listed here do not really apply to an auto accident case, but it is important to have a general understanding of the laws surrounding punitive damages. Therefore, if there is evidence showing that the defendant had a conscious desire to commit the harm or acted with ill-will or spite, then punitive damages could be pursued.

Higher Evidentiary Standard 
In addition to punitive damages only being available in specific factual scenarios, there is another key limitation that makes the pursuit of punitive damages fairly rare. That is the fact that plaintiffs must present evidence that is "clear and convincing" showing the defendant's actions were reckless and wanton. This is a much higher evidentiary standard than what it typically applied in personal injury lawsuits, which is the preponderance of evidence.
Courts also factor in a defendant's ability to compensate the plaintiff if punitive damages are awarded by a jury. 
Cap on Punitive Damages Award
Even if you meet the legal hurdles described above, the Tennessee legislature enacted a cap on the award of punitive damages. This means you can, at most, recover $500,000 or twice the value of the amount of compensatory damages awarded by a jury, whichever is greater. 
Speak to a Nashville Personal Injury Lawyer Today
As you can see, pursuing punitive damages can get complicated very quickly. That is why it makes sense to hire an experienced and skilled Nashville car accident injury lawyer from Calhoun Law, PLC to handle your personal injury case. We are well-versed in Tennessee tort law and will work tirelessly to get the compensation you deserve. Contact our office today for a free consultation.