Rear Crashes Can Lead To Back Injuries And Concussions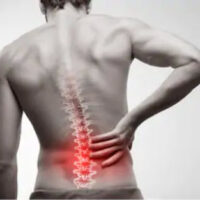 When the front of a car or truck collides with the back of another, it is typically referred to as a rear-end accident. Some of these injuries are minor and individuals involved can walk away from the event and go about their day with a small dent on their vehicle that needs to be repaired. But others feel the impact of the collision for months or years. Hospitalizations and severe injuries are possible.
After a car accident, it is important to have your health assessed as soon as possible. Too often individuals dismiss pains that could be an indicator of a much larger health issue. If you were rear-ended and are worried about having your physical injuries treated because you can't afford medical care, talk to a Nashville personal injury lawyer.
Back Injuries and Concussions
Forceful movements of the head and neck backward and forward can result in painful whiplash injuries. The term whiplash injury can be connected to damage to your neck, spine and neck, including nerve, tendon, muscle, and disc damage. Neck and back injuries can require surgery and ongoing health problems. Long-term therapies may be needed.
Concussions and other forms of head trauma are also possible. Medical professionals look for concussion symptoms when people have been involved in a rear-end car crash. Dizziness, light sensitivity, headaches, and vision issues are all symptoms of concussions. And head trauma can lead to sleep concerns, depression, and loss of memory.
Fractures and Seatbelt Injuries
Rear-impact collision bone breaks can result because a person in the vehicle's legs or knees are struck against the dashboard. Or, in other situations, safety features such as airbags lead to injuries. Deployed airbags break bones in the arms or faces of front seat passengers or drivers. Timelines for fracture recovery depends on the severity of the injury. Compound fractures, for example, often require surgeries and result in high medical expenses.
While safety features are important and save lives, there have been seatbelt injuries reported after rear collisions. Bruises, lacerations, and internal harm is possible. Shoulder harm in connection with strap-style belts also possible, and ongoing chest pain can follow when a person's sternum is fractured or ribs are broken.
Abdominal pain should not be dismissed after a car accident in which you were wearing a seatbelt. The force of a rear accident could have a powerful impact on your abdominal region and organs. Protect your future health and have concerns addressed right away.
After a Tennessee rear-end crash, do not accept a low-ball offer from an insurance company. If you believe your car accident expenses require a higher settlement amount than what was offered, talk to a Nashville personal injury lawyer.
Were you injured in a rear-end crash? It's time for you to contact a lawyer. Let the experienced Nashville personal injury lawyers at Calhoun Law, PLC advocate on your behalf. Our skilled attorneys can secure the damage recovery amount you need to move forward. Contact us today for a free and confidential consultation of your case.