Recognizing Delayed Injury Symptoms And Timely Medical Care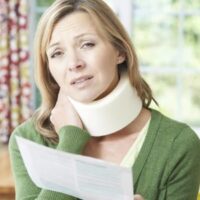 Car accidents can result in a wide range of injuries, some of which may not be immediately apparent. Sometimes referred to as delayed-onset injuries, these slow-to-show injuries can be deceptive, as victims may not realize the extent of their injuries until hours, days, or even weeks later.
Because small symptoms could be indicators of a larger issue, seeking immediate medical care following a traffic collision is always advised. Whether your injuries were readily apparent or not, a trusted Nashville personal injury lawyer can provide you with skilled representation throughout the recovery process, so a fair settlement can be reached.
Slow-to-Show Injury Examples
It is crucial to pay attention to even the smallest symptoms following a vehicular crash, because what you initially believe is a minor pain that will heal at home could indicate a more significant health issue. It is an unfortunate reality that minor discomfort or seemingly insignificant pain could be a sign of a more severe injury that requires medical attention.
Some delayed-onset injury examples:
Soft tissue injuries. Whiplash is a common delayed-onset injury that occurs due to the sudden and forceful movement of the head and neck during a collision. Symptoms, such as neck pain, stiffness, headaches, and shoulder pain, may not appear until several hours or days after the accident.
Traumatic brain injuries (TBIs). Concussions and other types of TBIs can occur as a result of the head striking an object or being jolted violently. Symptoms may be subtle initially, but then later manifest as headaches, dizziness, memory problems, mood changes, and difficulty concentrating in the days following the accident.
Spinal injuries. Injuries to the spinal cord, such as herniated discs or fractures, can develop gradually. Some indicators of spinal harm include back pain, numbness or tingling in the limbs, weakness, and difficulty with coordination or balance.
Internal injuries. Organ damage, or internal bleeding, can be life-threatening if left untreated. Symptoms can include abdominal pain, swelling, dizziness, and fainting.
Any symptom you experience after a vehicular collision should be recorded, no matter how minor they may seem. Note the date, time, and details of each symptom. Detailed records of symptoms can be valuable when seeking medical care and discussing your case with an attorney.
Seeking Medical Care Without Delay
Because some accident injuries are slow to show, even if you feel fine initially, it is essential to seek immediate medical attention after a car accident. Some injuries do not present immediate symptoms but can worsen over time. A medical professional can assess your condition, identify potential injuries, and recommend appropriate treatment.
In addition to seeking medical care, it is equally crucial to connect with an experienced Nashville personal injury lawyer. A knowledgeable attorney can determine the current strength of your claim. Then, if necessary, your attorney can collect additional evidence in order to fight for a maximum compensation amount.
Are you now thinking you may be injured though you initially felt fine after a Tennessee collision? Talk through your recovery options with the skilled personal injury lawyers at Calhoun Law, PLC. Schedule your free and confidential consultation today.