Should You Provide a Recorded Statement to an Insurance Adjuster?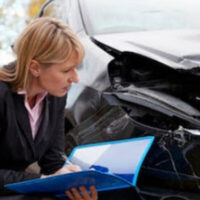 If you are seeking compensation for your injury following an accident caused by someone else's negligence in Tennessee, you will have to deal with the at-fault party's insurance company.
While the insurance claims process seems straightforward at first sight, the insurer may employ a variety of tactics to deny your claim or pay you as little as possible.
One of those tactics is requesting the claimant to give a recorded statement and then using the injured party's words against them to deny or devalue the claim.
If the insurance adjuster is asking you to provide a recorded statement, do not agree to say anything "on the record" before consulting with an attorney. Contact our Nashville personal injury lawyer Colin B. Calhoun to help you deal with the insurance company and make sure that your claim is handled fairly.
Are You Required to Give a Recorded Statement?
No. Recorded statements to insurance companies are not mandatory, but the insurance adjuster will certainly make it sound like you have an obligation to give a recorded statement to move forward with your claim.
In most cases, an insurance adjuster will contact you days or even hours following the accident to talk to you and ask you questions. They are trying to take advantage of your vulnerable state and all the stress, which is why it is important to stick to the facts and give concise answers without speculating.
What Will the Insurance Adjuster Ask You?
When an insurance adjuster contacts you following a car crash in Tennessee, they will want to ask you a number of questions about the accident and your injury, including:
How did the accident happen?
Where were you going when the collision occurred?
When did you first notice the other party involved in the crash?
Can you describe everything you saw prior to the collision?
Could you have done anything to prevent the crash?
Were you in any way at fault for what happened?
How are you feeling after the accident?
Do you experience any pain now?
Did you go to the doctor right away?
All of these questions are tricky because the insurance adjuster is trying to get you to say something that could be used against you to undervalue or deny your personal injury claim. You should not answer any questions before you get a chance to consult with a car accident lawyer.
Why You Shouldn't Provide a Recorded Statement to the Insurance Adjuster
While the insurance adjuster may sound like he or she is trying to help, they are not looking out for your best interest. Giving a recorded statement to an insurance adjuster is a slippery slope because your words could be used against you and result in the denial of your claim or impact the amount of compensation you can recover.
An insurance company can take your words out of context, use your statement as an admission of fault, or dispute the severity of your injuries. For this reason, do not agree to provide a recorded statement to avoid falling into their trap.
You should retain a skilled personal injury attorney and refer the insurance adjuster to your attorney to avoid becoming a victim of the insurance company's dishonest tactics and bad faith practices.
Contact our personal injury lawyer at Calhoun Law, PLC, if you were injured due to someone else's negligence. You need to understand your legal rights and know what to say when you receive a phone call from an insurance adjuster. Schedule a consultation with our knowledgeable attorney by calling at 615-375-4773.