Signs Of Errors, Mistakes, And Medical Malpractice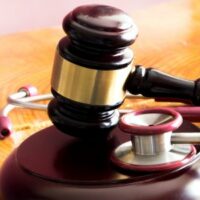 Seeking medical care is something people do in order to improve their health and feel better, but there are, unfortunately, times when mistakes and errors lead to further pain and suffering. If you or someone you love is coping with health concerns due a pharmaceutical mistake or an emergency room error, you may be eligible for compensatory damages through a medical malpractice claim or lawsuit.
While connecting with health professionals you can trust is part of high quality care, it is also essential to be your own health advocate. If you suspect mistakes in the healthcare you received or if clear medical errors are impeding your ability to enjoy your life, discuss your situation with a Nashville personal injury lawyer.
Noticing Mistake and Connecting with Second Opinions
Taking time to understand what medications you have been prescribed and possible side effects of procedures is in your best interests, but it can be difficult for a person to navigate a complex health system, particularly if they are ill or injured. That said, pay attention to any error you notice.
For instance, if you pick up a prescription from your local pharmacist and the medication itself or the dosage prescribed is not what you were anticipating, bring the issue to the attention of your doctor and pharmacist. Mistakes happen, and the impact of those mistakes can be devastating.
And if your health issue is not improving or you feel your situation is deteriorating, you may have been misdiagnosed and are receiving care that is not related to your core health issue. Trust your intuition, and if you are concerned about the care you are receiving, seek a second opinion. Another doctor may believe your original diagnosis was incorrect. And if they are alarmed by the treatment plan you received in the past, you can take that information to the attention of an attorney to discuss the possibility of a medical malpractice claim.
Speak with an Experienced Nashville Attorney
Anytime you suspect another's negligence resulted in harm, including injury or illness sustained due to a medical error or mistake, you should discuss the details of the situation with a Nashville personal injury lawyer. Delaying a talk with a legal expert could complicate the situation should you choose to move toward compensatory damages. Evidence can be more difficult to obtain when a lot of time has passed.
When you meet with a lawyer, bring your schedule of doctor's appointments, medical expenses, prescriptions, and treatment plans. Once your attorney understands how the medical mistakes or pharmaceutical errors occurred, they can share a path forward with you.
Is a medical error haunting your family? While damage recovery will not turn back the clock, it can help you and your loved one manage ongoing medical fees. Discuss the details of your injury with the skilled Nashville personal injury lawyers at Calhoun Law, PLC and learn about next steps. Our seasoned attorneys will fight for your rights each step of the way, informing you of all your different options throughout the process. Contact us today and schedule a free consultation.