Single Vehicle Accidents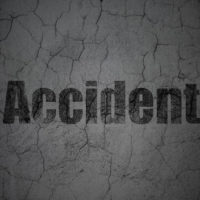 A driver in Brentwood recently died in a single vehicle accident on Interstate 65 in Brentwood. According to the Tennessee Highway Patrol, the motor vehicle driver was driving north when the accident occurred. The accident occurred because the motor vehicle went off the right side of the road and up an embankment before becoming airborne. The vehicle then collided with a bridge, continued down the embankment and eventually landed on the vehicle's roof. The driver was pronounced dead at the scene of the accident. Law enforcement reports that the individual was not wearing a seatbelt. No other individuals were involved in the accident.
The Insurance Institute for Highway Safety reports that in the United States, 56 percent of motor vehicle crashes in 2014 occurred as a result of single vehicle accidents.
Causes of Single Vehicle Accidents in Tennessee
Some of the most common causes of single vehicle accidents include driver error, the use of alcohol, or motor vehicle operators who chose to drive while fatigued. Some of the other additional ways in which single vehicle in Tennessee occur include:
Animal Crossings.
Construction Zone Accidents. Construction zones must be properly marked and maintained to pose as little a risk to motor vehicle drivers as possible. These area should be properly marked with dividing barriers, contain signs that are readily visible to motor vehicle drivers, and divert traffic in a safe manner.
Defective Motor Vehicle Parts. There are a number of ways in which motor vehicles can have defective parts, including faulty brakes, steering wheels, tires, or other important parts. These defective vehicles can result in loss of braking control or may lead to rollovers. One particular example is that of General Motors, which recently had a faulty ignition switch recall because many General Motor vehicles had ignition switch defects that cause the vehicles to shut off while being operated.
Defective Roadways.
Distracted Drivers. There are a number of ways in which motor vehicle operators can become distracted while operating a motor vehicle. These distractions can lead to very serious accidents.
Driving a Vehicle Too Fast. Operating a motor vehicle at an excessive speed has been known to cause motor vehicle accidents.
Drunk Driving Accidents. If an individual operates a motor vehicle while under the influence of alcohol, there is a significant risk that they will ultimately cause a motor vehicle accident.
Malfunctioning Traffic Signals.
Mechanical System Failures.
Poor Lighting.
The Assistance of a Skilled Nashville Accident Lawyer
If you or a loved one has been injured in a single vehicle accident, the assistance of a skilled Nashville accident lawyer at Calhoun Law, PLC can prove to be particularly important. Contact our firm today for the assistance that you require in your motor vehicle accident.
Resources:
wkrn.com/2017/02/27/at-least-1-killed-in-crash-on-i-65-at-concord-road-exit/
iihs.org/iihs/topics/t/general-statistics/fatalityfacts/state-by-state-overview/2014