Strategies Your Attorney Will Use When Negotiating with an Adjuster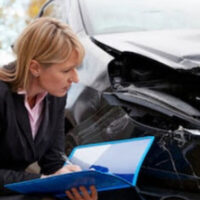 You may find yourself dealing with insurance adjusters if you move to seek compensation after a TN accident. While this is a normal part of the recovery process, it is also important to be aware of the fact that many Insurance adjusters are trained to minimize payouts. Because of this, having a skilled Nashville personal injury lawyer working on your behalf is often advised, because they can use the following strategies to shield you from an offer that is too low given your losses.
Presenting Evidence and Calculating Damages
Successful cases are supported by compelling evidence. Knowing this, as soon as you hire an attorney, they will begin the process of assessing the pertinent evidence related to the accident. While each person's case is unique, evidence collected often includes accident reports, medical records, witness statements, and photographs.
When presenting a well-documented case, your attorney will demonstrate the validity of your claim to the insurance adjuster. Part of the negotiation process could also include your attorney establishing who is legally responsible for your injuries and damages. This will be established through evidence, interviewing witnesses, and consulting with experts. All of these steps, when done thoroughly, can fully demonstrate to an insurance company that you have a right to loss compensation.
Another key to a successful negotiation process is entering discussions with a fair worth of your claim in mind. To land on an appropriate compensation amount, your attorney will look over the full extent of your damages, compiling the financial amounts connected to your medical bills and property damage but also future medical expenses, lost wages, pain and suffering, and other non-economic losses. Accurately calculating your damages means you can connect with compensation for both your current and future needs.
Preparing a Demand Letter and Considering ADR Options
One of the first things your attorney can do for you, even before they begin discussing compensation amounts with insurance adjusters, is to prepare a demand letter outlining your case's key points. Demand letters present a clear and persuasive argument for the compensation you're seeking. They are a legal document that outlines all of the reasons you have a right to compensation and how much your claim is worth, they serve as a starting point for negotiations.
After a demand letter is received and responded to, the negotiations begin in earnest. Often an agreement is made through these discussions, but if your Nashville personal injury lawyer reaches an impasse with the insurance adjuster, they may suggest alternative dispute resolution (ADR) methods. ADR examples include mediation or arbitration, and these processes help parties find common ground so they can avoid court and save time and legal expenses.
Were you going to return an adjuster's phone call but now think it may be better to have a lawyer speak for you? An attorney will work tirelessly to secure the best possible outcome for your case, talk to the personal injury lawyers at Calhoun Law, PLC to learn more. Contact us today and schedule a free consultation.