Tennessee Care Centers And Bedsores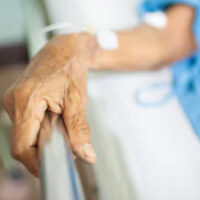 Tennessee nursing homes, care centers, and long-term facilities provide essential support for individuals who need help caring for themselves. While there are many facilities who provide proper care, there are others who provide care that is substandard, resulting in residents suffering from painful and dangerous conditions such as bedsores.
Bedsores are treatable, but for vulnerable individuals, any health issue can be painful and recovery timelines can be long. Serious infections are also possible when bedsores go untreated. If you suspect that your loved one has developed bedsores due to nursing home or care center facility neglect, talk to a Nashville personal injury lawyer about the possibility of holding responsible parties accountable.
Sores As a Result of Prolonged Pressure
Sometimes referred to as pressure ulcers, bedsores can be an incredibly uncomfortable and dangerous condition. Bedsores can develop when a person is immobilized or does not move from a bed or chair for an extended period. The sores develop when there is prolonged pressure on the skin.
Caregivers in nursing homes and other care facilities are responsible for ensuring that residents who are not mobile on their own are repositioned frequently. This is done, in part, to prevent bedsores. When a facility is understaffed, or the staff that is in charge of individuals fails to provide adequate care, residents can suffer from painful bedsores. These injuries are often an indicator of nursing home neglect.
Talk to Staff About Your Concerns
As soon as you have concerns, communicate them to the staff at the facility in question. Then, there may be the possibility of discussing techniques to prevent the onset of bedsores.
Techniques to prevent bedsores:
Regular repositioning. One of the most effective ways to prevent bedsores is to change position regularly. This helps to relieve pressure on any one area of the body for too long. Bedridden individuals should be repositioned every two hours or more frequently, depending on the condition.
Good hygiene. Keeping skin clean and dry is helpful in preventing sores.
Pressure-relieving support. For some, cushions, pillows, and other pressure-relieving devices distribute weight and reduce pressure on vulnerable areas.
Good nutrition. Healthy foods and supplements, when necessary, can promote skin health, which can be helpful in preventing damage and promoting healing, if a sore does occur.
If the bedsores are already present, and you want to hold a facility accountable, talk to a Nashville personal injury lawyer. When you hire an attorney who is familiar with Tennessee nursing home laws and has experience handling cases involving nursing home neglect, building a strong case is possible. Then, you and your family can receive the compensation you deserve.
What questions do you have about care center responsibility? Financial recovery could be possible if bedsores or another health issue arose due to neglect. Discuss your situation with the skilled Nashville personal injury lawyers at Calhoun Law, PLC. Attorneys who understand nursing home care claims will work tirelessly to ensure that you access the monetary recovery you need. Contact us today and schedule a free consultation.