Tennessee Supreme Court Upholds a Law Capping Non-Economic Damages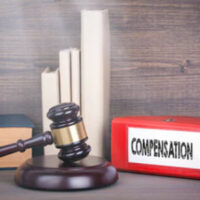 A Tennessee Supreme Court upheld a state law capping personal injury damages, reversing rulings in two lower courts. The 2011 law, which was enacted nine years ago as part of Tennessee's tort reform package, caps non-economic damages for disfigurement, pain and suffering, and reputation damages at $750,000.
The ruling came after a lawsuit in which an injured victim was awarded $930,000 in damages, which is $180,000 more than the limit under Tennessee law. The woman, who is a California resident, had a serious foot injury after a beverage cooler fell on her at Nashville International Airport.
Tennessee Supreme Court Ruling Upheld a Cap on Personal Injury Damages
According to the Daily Memphian, the ruling that upheld caps on personal injury damages in Tennessee drew criticism from Sen. Raumesh Akbari, a Memphis Democrat. The ruling "belittles the pain and suffering" of victims who have been "robbed of their chance to live a normal life," she said, complaining that a "predetermined, one-size-fits-all jury verdict" brings "zero justice."
In a 3-2 decision, the Tennessee Supreme Court ruled that the state law's caps on non-economic damages does not violate an injured individual's constitutional right to a jury trial in civil cases.
Personal Injury Damage Caps in Tennessee
If you filed a personal injury lawsuit in Nashville or elsewhere in Tennessee, you need to be aware of the damage caps. In other words, your recoverable award will be capped at a certain amount.
In most cases, Tennessee law caps non-economic damages at $750,000. Non-economic damages encompass any non-monetary suffering that does not directly relate to medical expenses and loss of income:
Pain and suffering
Mental anguish
Inconvenience
Disfigurement
Loss of consortium
Disruptions in daily living
Loss of enjoyment of life
Emotional distress
Economic damages include past and future lost wages, medical bills, vocational rehabilitation, repair or replacement for damaged property, household services, diminished earning capacity, out-of-pocket expenses, and other tangible losses.
Exceptions to Tennessee's Non-Economic Damages Cap
The $750,000 cap on non-economic damages in Tennessee does not apply to all situations. Thus, the cap does not apply to:
Lost wages caused by the injury;
Claims for medical bills relating to the injury;
Cases where the injured becomes paraplegic or quadriplegic due to a spinal cord injury;
Where the victim suffered third-degree burns;
Where both hands and feet were amputated due to the accident (however, the cap remains if a foot and hand were amputated);
Wrongful death cases in which the victim leaves behind a minor child to whom he/she had custody or visitation rights; or
DUI cases where the at-fault party was drunk at the time of the accident.
In the above-mentioned cases, Tennessee's $750,000 cap does not apply. Instead, the state law increases the damages limit to $1 million. In all of these situations, the victim can win a substantial award.
If your injury results in permanent problems or future medical bills, you could be eligible to recover additional damages. Contact our Nashville personal injury lawyers at Contact Calhoun Law, PLC, to evaluate how much your claim is worth. Call at 615-645-2015 today.
Resource:
dailymemphian.com/section/metro/article/11043/personal-injury-lawsuits-damages-tennessee-supreme-court