Things You Need to Know About Car Insurance If You've Been in a Car Accident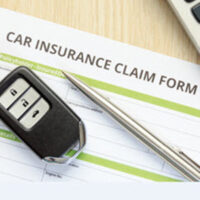 Car or auto accidents can be fatal or lead to serious injuries and damage to the vehicle. This is why most states require you to carry valid car insurance with you to be able to drive on state highways, roads, and federal interstates.
However, when it comes to receiving an accident claim, even if it is proved you weren't at fault, the minimum coverage provided by insurance often falls way short the actual expenses incurred. To make sure that you make the most of your insurance policy and don't get blindsided while receiving rightful compensation, here are a few things you need to know about car insurance:
Don't forget to report the car accident to your car insurance company.
Add it to the immediate reactions of what to do after a car accident. Informing your car insurance company within a few hours or days of a car accident is as important as seeking medical attention and consulting a lawyer. Be true to your car insurance company when narrating all the facts of your car accident to not jeopardize the claim, however, do not admit any type of fault for the accident, even if it is your own insurance company.
You may get compensated from your own insurance policy.
You may not be able to claim compensation in the event the driver at fault disappears from the car crash scene without being identified due to a lack of insurance policy. However, having a valid uninsured insurance policy at the time of accident can make you eligible for getting compensated from your own insurance policy.
Never accept a settlement offer without consulting your lawyer.
Insurance companies add to their profits every year by ditching the innocent victims and not paying out on the claim at a time when expenses have an urgent need to be met. They rarely, if ever, provide compensation immediately at the time of the crash when you are in the most need of money. They will throw settlement offers at you days and weeks after the accident, which may be nowhere near enough to cover the accident-related expenses that you have incurred.
If the insurance policy refuses to provide you with the claim, you can take your claim to court
Even if you, the policy holder, was not at fault for the accident, your insurance company may still refuse to pay out on the claim. In such cases where you have no other option to collect compensation, such as a hit and run accident, the policyholder who has plenty of evidence stating he wasn't at fault for the crash can decide to get compensated by taking the case to court. The insurance company may then be forced by the judged to pay the claim if the claim is found in favor of the policy holder.
Contact an Experienced Personal Injury Attorney Today
Insurance companies know all the tactics to keep from paying out compensation that their policy holders are entitled to. If you have been injured in an accident, contact the Nashville personal injury attorneys at Calhoun Law, PLC today to schedule a consultation and let us get you the compensation that you are entitled to.
Resources:
advance.lexis.com/documentpage/?pdmfid=1000516&crid=ddbdb16e-78da-4e08-afd2-a549e2545737&nodeid=ABDAALAAD&nodepath=%2fROOT%2fABD%2fABDAAL%2fABDAALAAD&level=3&haschildren=&populated=false&title=29-11-103.+Determination+of+proportionate+share+of+shared+liability.&config=025054JABlOTJjNmIyNi0wYjI0LTRjZGEtYWE5ZC0zNGFhOWNhMjFlNDgKAFBvZENhdGFsb2cDFQ14bX2GfyBTaI9WcPX5&pddocfullpath=%2fshared%2fdocument%2fstatutes-legislation%2furn%3acontentItem%3a4X8J-6CY0-R03K-42FF-00008-00&ecomp=h3t7kkk&prid=9c9e34b0-39ba-4688-bf74-a5943dec07b6
tn.gov/revenue/title-and-registration/drive-insured-tennessee/for-drivers/why-you-should-have-auto-insurance.html
https://www.calhounlawtn.com/personal-injury-awards-and-taxes-what-you-need-to-know/