TN Landlords And Security Responsibilities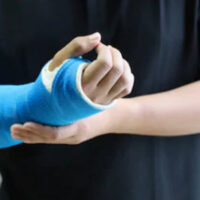 Renters have rights. If you were injured in the communal area of a property or if you were hurt in a criminal act on the property because there were no security measures in place, you may be able to obtain financial recovery. Property owners and managers need to maintain a certain level of security, a reasonable amount that will protect tenants and the public.
If you believe the harm you or someone you care about sustained was a direct result of a property not being taken care of properly, discuss your rights with a Nashville personal injury lawyer.
Presence of Reasonable Security
Often security features and measures are listed in a rental property agreement. Looking over a lease can give you information about what types of security should have been in place at the time an accident, injury or other harm was sustained.
For example, your apartment lease may list one or more of the following security features:
Walkways, parking lots, and entryways will be illuminated
Common areas will have security cameras gathering footage.
Staff will be posted at the residence or there will be security passing by in regular intervals.
Windows, doors, and other access points to a unit will have working locks and safeguards.
Even if a security measure isn't specifically listed in an apartment agreement, it could be possible to argue reasonable safety measures were not in effect. For instance, if the lobby door locked when you moved in but had since stopped working and you alerted management repeatedly, they should have prioritized fixing the lock for everyone's safety.
Landlord Responsibilities and Requirements
To be in line with the law, landlords need to provide a dwelling that is habitable. This means that all safety and health guidelines must be followed to avoid injuries and disputes. And if a tenant alerts a landlord of the need for a repair, the fixes must be done in a timely manner. Often the timeline is within 14 days, but the amount of time could vary depending on the impact of the maintenance issue in need of repair. If a landlord does not make a repair within 14 days, it could be within the tenants rights to make the repair and deduct it from the monthly rent owed.
A Nashville personal injury lawyer has the skills you need to secure evidence and hold a landlord liable when they were negligent and you were injured as a result of their recklessness. Each situation needs to be assessed individually. Then, a legal path toward resolution can be strategized.
Are you recovering after being injured on the grounds of a Tennessee rental property? If there is evidence security systems were not working or repairs that needed to be made were ignored, you may be eligible for financial compensation. To learn what to do next, contact a lawyer. Let the skilled Nashville personal injury lawyers at Calhoun Law, PLC investigate your case and secure the evidence you need to hold the negligent party accountable. Contact us today for a free and confidential consultation of your case.