Transitioning From A Personal Injury Claim To A Lawsuit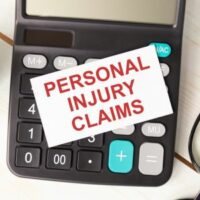 After an accident that has resulted in physical injuries and high expenses, it can be confusing to establish who is liable and financially responsible. When you connect with a Nashville personal injury lawyer, determining if an insurance claim will bring a desired outcome can be discussed. Then, if your attorney negotiates with an insurance company on your behalf and there are remaining losses, filing a lawsuit could be an option.
Establishing Liability During the Claim Process
To secure the damage recovery you are seeking following a car accident or other injurious event, it is likely you will need to establish liability. When an experienced lawyer handles insurance negotiations, they will take steps to secure evidence to strengthen your case. This could include one or more of the following.
Witness statements from pedestrians, business owners, or others who saw the event.
Copies of official reports, such as medical records and police reports.
Images from the accident site, this could be photos taken by you or footage from a nearby security camera.
It is better to have more evidence than necessary as opposed to not enough. After all, an insurance company could try to reduce the amount they are willing to pay out or completely deny a claim should they find a way to question the credibility of your documentation.
Filing Lawsuits and Statute of Limitations
Sometimes insurance claims extend over months, leading to issues as there are statutes of limitations in place for filing a personal injury lawsuit. For this reason, your Nashville personal injury lawyer could recommend filing a suit while continuing to negotiate. Often settlements are reached before a case ends up in court, and negotiations allow you to have more control over the outcome of your claim.
While it is possible to file a claim or case on your own, it is in your best interests to have an experienced legal professional by your side. Seasoned personal injury lawyers know the ins and outs of local laws and are able to offer you options along the way, from accepting a settlement to pushing back on a low-ball offer and heading to court. Plus, they will walk you through the pros and cons of each choice. Claims and cases take time, money, and energy. Some opt to cope with a payment delay in the hopes of securing a larger amount later. Others are comfortable accepting an amount that pays their expenses and allows them to move past the event without delay.
What path do you think will lead to the compensation you deserve following a Tennessee accident? It may be possible to secure a maximum settlement amount through the insurance company negotiation process, but if not, a lawsuit could be the way to secure damage recovery. Connect with a legal professional to discuss the details of your situation.  The skilled Nashville personal injury lawyers at Calhoun Law, PLC will fight for a full and fair compensation settlement whether the accident was minor or severe. Contact us today for a free and confidential consultation today.