Underinsured Motorist Coverage – How It Works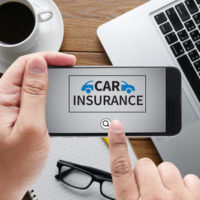 You and your spouse are driving on Woodland Street in Nashville when another vehicle suddenly rear-ends your car. The damage from the collision is extensive including thousands of dollars in property damage and thousands of dollars in damages from your physical injuries. The at-fault driver gives you their auto insurance information, but you come to find out that they have a minimum auto insurance policy that does not even come close to covering your damages.
This is where underinsured motorist coverage can prove to be invaluable.
The purpose of underinsured motorist coverage is to pay for your damages in the event the driver that hit you does not have sufficient liability insurance coverage. Basically, underinsured motorist coverage is intended to fill the proverbial gap between the amount of available insurance coverage and the amount of your damages.
For example, if the at-fault driver has a $25,000 minimum auto insurance policy, but your damages total $50,000, then you could file a claim against the other driver's policy for the full $25,000 and file a claim through your auto insurance company for the remaining $25,000 via your underinsured motorist coverage.

Differences Between Underinsured Motorist Coverage and Uninsured Motorist Coverage
When you hear about underinsured motorist coverage, it is usually in concert with a discussion about uninsured motorist coverage. Uninsured motorist coverage is a major help if you or a loved one is hit by a driver who has no auto insurance coverage or they fled the scene of the accident.
A key difference between the two is that it takes time to determine whether you need to utilize your underinsured motorist coverage. You can quickly figure out if the at-fault driver failed to carry any auto insurance. With underinsured motorist coverage, it can take a while to assess the amount of damages you are planning to claim based on your total medical bills, any permanency from the accident, your lost wages, and other damages.
Swift action is important when you discover the at-fault driver is underinsured. You need to contact your auto insurance company and submit a claim through your UIM coverage.

If I File an Underinsured Motorist Claim, Do I Still Need a Car Accident Injury Lawyer?
Yes, you should still contact a Nashville auto accident lawyer to discuss your case. Why? Because uninsured motorist claims can get complicated. Keep in mind, in this situation, you are having to contact multiple insurance companies (the other driver's insurance company and your own) and filing two separate claims. That means you are having to negotiate with two auto insurance claims adjusters. And be rest assured, your auto insurance company will likely put up a fight and contest your claimed damages. This may mean having to file lawsuit and presenting your case to a judge and jury. This is where the services of a skilled personal injury lawyer can be a huge benefit for you and your family.

Contact a Nashville, TN Car Accident Injury Lawyer Now
If you or a loved one was hurt badly in an auto accident in the Nashville area, contact Calhoun Law, PLC right away to schedule a free, confidential case review. We will help you throughout each step of your case.