What Are The Symptoms Of Traumatic Brain Injuries (TBIs) After A Car Accident?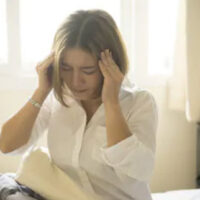 According to the Centers for Disease Control (CDC), traumatic brain injuries (TBIs) are a major cause of death and disability in the U.S. TBIs contribute to about 30% of all injury deaths in the country.
While traumatic brain injuries are not uncommon in car accidents, slip and fall accidents, and other types of accidents and incidents, many victims are not able to recognize the symptoms of a TBI right away.
If you have been involved in a car crash or any other traumatic event and suspect that you might have suffered some kind of head trauma, seek medical attention right away. If someone else's negligence or wrongful conduct caused your TBI, you might be entitled to compensation.
Consider speaking with a Nashville traumatic brain injury lawyer to evaluate your case and determine if you can pursue compensation for your TBI-related damages and losses.
Types of Traumatic Brain Injuries (TBIs)
All traumatic brain injuries can be divided into three categories:
Mild injury or concussion. A victim experiences a change in normal brain function. Many people can fully recover from a mild TBI or concussion.
Moderate injury. Moderate brain injuries cause prolonged or permanent changes in a victim's state of consciousness and awareness.
Severe injury. Many victims who sustain severe TBIs experience an extended period of unconsciousness (coma) or amnesia following the traumatic event. Severe TBIs have permanent and long-lasting effects and may leave the victim disabled for the rest of their life.
If you or your loved one has been involved in an accident, it is important to watch out for the symptoms of traumatic brain injuries and visit an emergency room or hospital as soon as you notice that something is wrong.
Symptoms of Traumatic Brain Injuries to Watch Out for
The symptoms of a TBI will depend on the severity and nature of the head trauma. Common symptoms of traumatic brain injuries include but are not limited to:
Confusion
Headaches
Dizziness
Nausea
Confusion
Blurred vision
Fatigue
Seizures
Difficulty speaking or formulating thoughts
Depression
Loss of balance
Numbness or tingling in the extremities
Fluid draining from the ears or nose
Changes in behavior
Changes in mood
Sleep problems or excessive sleep
Sensory issues
Memory loss
When a traumatic brain injury is not treated as soon as possible, it could lead to long-term effects, disabilities, or even death.
What Damages Can You Recover in Your Traumatic Brain Injury Case?
Typically, injured victims can seek compensation for their economic and non-economic damages after sustaining a traumatic brain injury in an accident caused by someone else's negligent or wrongful conduct.
Economic damages are easily quantifiable, while non-economic damages do not have a specific dollar amount assigned to them.
Economic damages include lost wages, medical expenses and bills, diminished earning capacity, and out-of-pocket expenses.
Non-economic damages include mental anguish, loss of consortium, emotional distress, loss of enjoyment of life, loss of companionship, and pain and suffering.
Your failure to seek medical attention immediately after your accident can affect your long-term prognosis and chances of recovering damages. If you or your loved one suffered a traumatic brain injury because of someone else's negligence, recklessness, or other types of wrongful conduct, consider contacting an attorney to discuss your compensation options.
Schedule a case review with our knowledgeable and skilled lawyer Colin B. Calhoun to determine whether or not you are entitled to compensation for your traumatic brain injury. Call 615-375-4773 today.
Resource:
cdc.gov/injury/features/traumatic-brain-injury/index.html