What Do After A Multi-Car Crash In Tennessee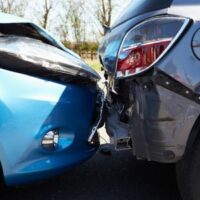 You have likely seen car crashes happen while you were driving in and around Nashville. Both small and large crashes can be stressful for drivers and passengers. According to the Tennessee Department of Transportation there were over 175,000 car accidents in Tennessee last year.
Some accidents involved one or two vehicles, but other wrecks were multi-car collisions. Car accident claims and cases can be complex when multiple vehicles are involved. There can be confusion on how the crash happened and who should be held responsible. It is even possible there was more than one person or party at fault. To help you navigate the complexities of a multi-car accident, talk to a Nashville personal injury lawyer.
Chain Reaction Accidents
When there are three or more cars or trucks colliding in a series of crashes, it will likely be referred to as a chain reaction accident. In many instances, the multi-car crash was prompted by one collision that happened first, but determining who is the at-fault driver can be complicated.
The position of your vehicle will be documented in the police report, along with any evidence of drinking, speeding, or distracted driving. But of course, safety is most important and it may be necessary to move your car to an area that is less busy in order to avoid more risk before police arrive.
Document Accident and Crash Scene with Photos or Videos
Whether you are involved in a single vehicle car crash or a multi-car collision, documentation is important. It is possible visual evidence, such as photos and videos, can assist an insurance company adjuster finally accepting your version of the event.
Some of the guidelines you should follow after a Tennessee car crash:
Contact the authorities and let them know the accident occurred and if there are any physical injuries. A police officer will be dispatched, their police report could be useful for your personal injury claim.
Do not say anything that could be used against you. For example, do not say you were at fault or accept any responsibility. Simply stick to the facts of the event.
Exchanges names, addresses, and insurance information with others involved and get contact information for witnesses, if applicable.
Take pictures of the scene of the accident, car damage, and physical injuries.
Be sure to document anything you feel contributed to the crash.
There are times when best practices can't be followed because an individual is overwhelmed, stressed, or coping with severe injuries. There is always a path forward. Discuss the details of your accident with a Nashville personal injury lawyer. Financial compensation could be possible.
Did you sustain an injury in a Tennessee car crash? You may have a right to a larger financial amount than an insurance company has offered. It's time for you to contact a lawyer. Let the experienced Nashville personal injury lawyers at Calhoun Law, PLC advocate on your behalf. Our attorneys have the experience and talent to secure a full and fair amount. Contact us today for a free and confidential consultation of your case.