What If The Other Motorist Is Not Insured?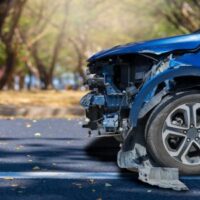 According to Tennessee law, motorists are required to carry insurance. The majority of U.S. states require car insurance in order for individuals to cover losses in the event of an accident, including damage to a person's vehicle and medical expenses if injuries are sustained as a result of the collision.
But just because a law exists does not mean everyone is following it. According to one report, around 20% of Tennessee drivers are uninsured. That means there are potentially a lot of individuals who are not covered traveling on Nashville roads and highways.
Drivers should have an up-to-date policy that covers them for ten thousand in property damage and higher amounts for personal injuries. If you or someone you care for was in an accident with an uninsured motorist, or with an individual who was underinsured, there are still damage recovery options. Talk to a Nashville personal injury lawyer.
Uninsured Drivers and Legal Action
When a person doesn't have insurance and they cause an accident that results in harm, they may be held liable. This is also true for individuals who have a policy that simply doesn't have enough coverage, which is referred to as being underinsured.
In order to prove negligence, there are a few things that need to be established.
The driver was uninsured and did not perform a duty of reasonable care
Because of the motorist's careless or reckless behavior the accident occurred
Property damages and physical injuries were sustained due to the collision.
There are many forms of reasonable care, such as participating in distracted driving activities, speeding or tailgating, and driving under the influence.
Post-accident expenses can rise quickly. Hospital stays, doctor appointments, vehicular replacement and emotional distress can result in expenses that are simply too high for a family to pay, even if they have their own auto insurance and healthcare coverage.
Litigation to Access Personal Assets
Depending on the situation, legal action to obtain personal assets from the at-fault driver may be an option. Financial resources and hidden forms of assets could be brought forward for compensation. In other situations, a judge could establish a payment plan for the uninsured driver to make good on the expenses they created.
There are many details to address after a car collision. If you or others in your vehicle were injured, taking care of your health is essential. Legal action may be overwhelming when you are coping with your own physical and financial recovery. Let a compassionate Nashville personal injury lawyer take care of all the negotiations, deadlines, and paperwork so you can focus on self care and your family.
Were you in a Tennessee collision with an uninsured motorist? When harm is sustained and you were not at fault, there is a path to damage recovery. If you are wondering what to do next, contact a lawyer. Let the skilled Nashville personal injury lawyers at Calhoun Law, PLC advocate on your behalf. Our attorneys will fight for your rights until a full and fair amount is obtained. Contact us today for a free and confidential consultation of your case.